ミルクロード(© 阿蘇市 クリエイティブ・コモンズ・ライセンス(表示4.0 国際))を改変して作成
Safety Operation Standard Test Certified Facilities

Safety Operation Standard Test Certified Facilities
Sakura Quality Safety Operation Standard:
Implementation Manual
Sakura Quality Safety Operation Standard: Implementation Manual
"Sakura Quality" is a quality certification and quality improvement program for accommodation facilities. That same mark also touts a service ideal of "spiritual beauty" and a service provision concept of safety, security, and sincerity.
After being subjected to the current novel coronavirus disease pandemic, the association has determined that more thorough safety measures, particularly the creation of protections against infectious disease, is required not just until the end of the novel coronavirus infection, but for a sustainable period. As such, the association has given great weight to the "Novel Coronavirus Guideline for Accommodation Facilities (Ver. 1)" created by the All Japan Ryokan Hotel Association, Japan Ryokan & Hotel Association, and Japan City Hotel Association on May 14th, 2020, and additionally created the "Sakura Quality Safety Operation Standard" (hereafter "implementation manual") for the creation and sustainable implementation of a trouble-free infectious disease prevention system. This implementation manual is aimed at the thorough prevention of the novel coronavirus disease in lodging facilities. However, this does not cover disinfection/sterilization required areas or actual work descriptions. Additionally, this has not received approval or endorsement from governmental agencies.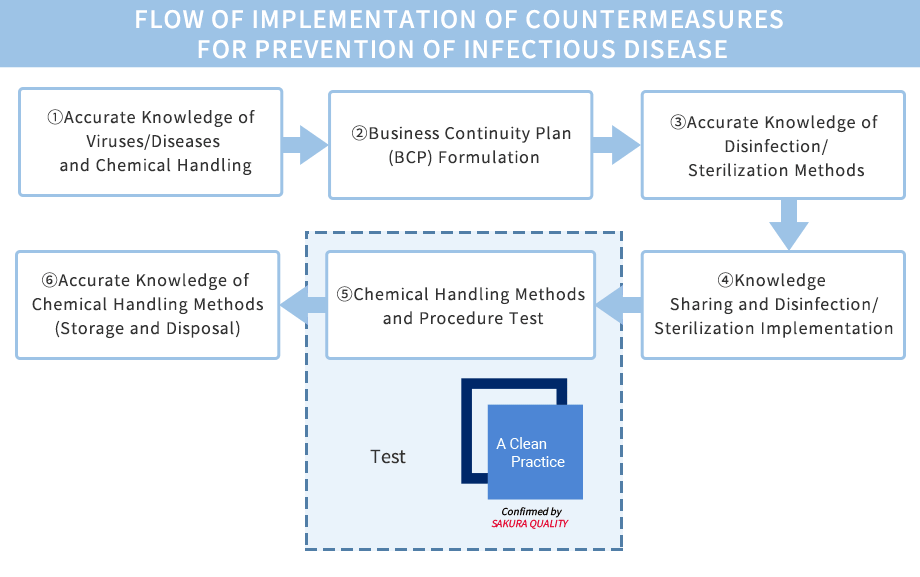 As a rule, participating Sakura Quality facilities are under the prerequisite of adopting this implementation manual (or the implementation of an initiative equal to or surpassing it). In this process, a site inspection will be conducted to check environmental measures (physical measures) such as whether facilities are using adequate disinfectants for the novel coronavirus, disinfection/sterilization procedures are adequate and effective, and staff safety is being maintained; as well as check chemical handling methods (from storage to disposal) and record management contents pertaining to disinfection/sterilization to find out whether sanitation measures are adequate. Facilities that have been determined to be adequate by investigators are given the "A Clean Practice" mark, which denotes that they have finished the safety operation standard test.
Disinfection Procedure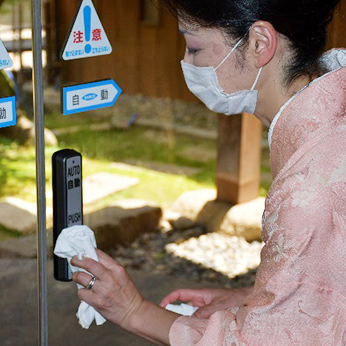 Entrance Door Button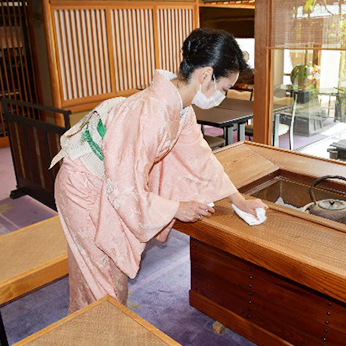 Lobby Table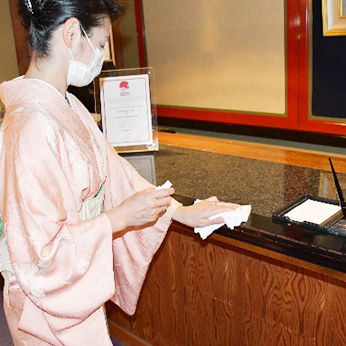 Front Desk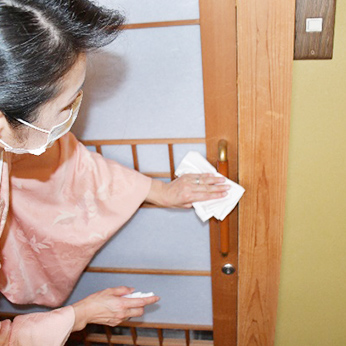 Guestroom Entrance Door Handle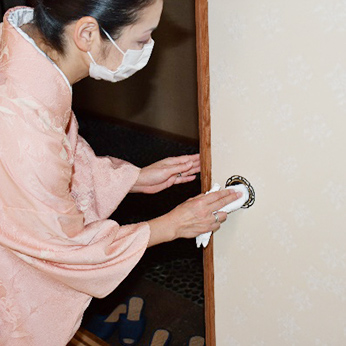 Inside Guestroom - Door Handle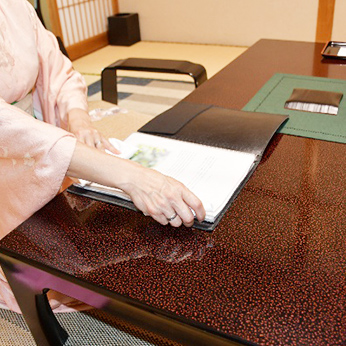 Directory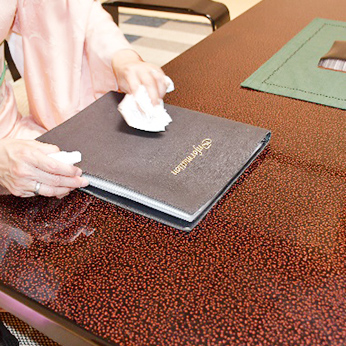 Directory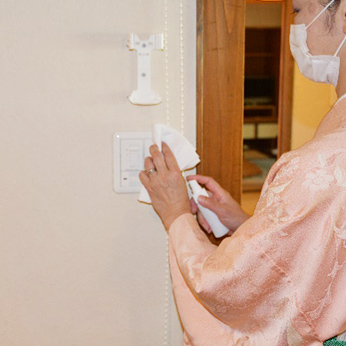 Switch Button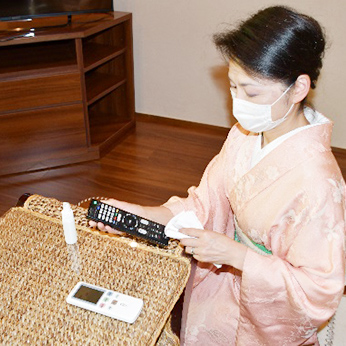 TV Remote Control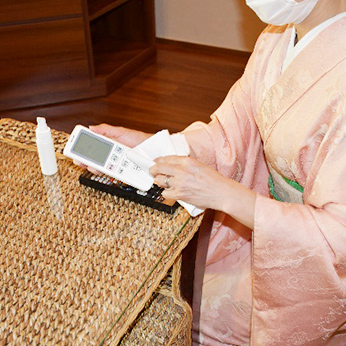 Air-conditioner Remote Control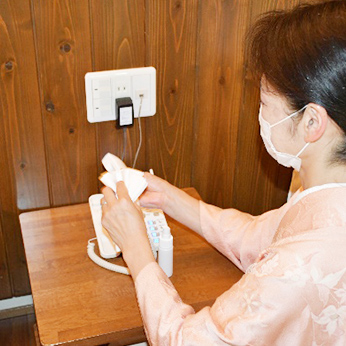 Phone (Receiver & Buttons)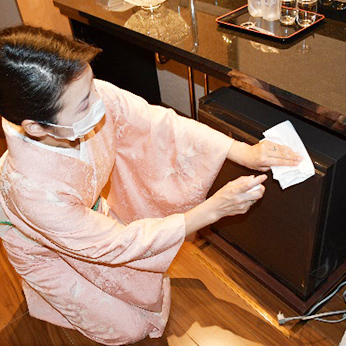 Refrigerator Handle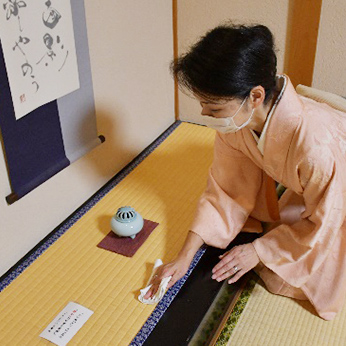 Other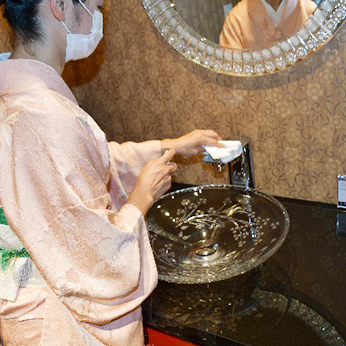 Basin (Handle Section)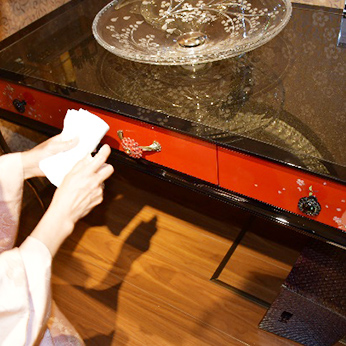 Basin Drawer Handle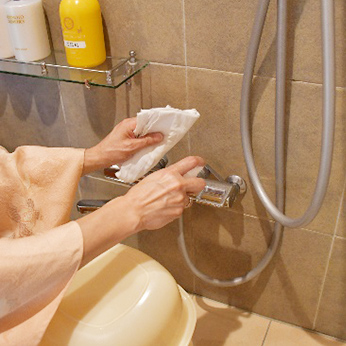 Shower Booth Handle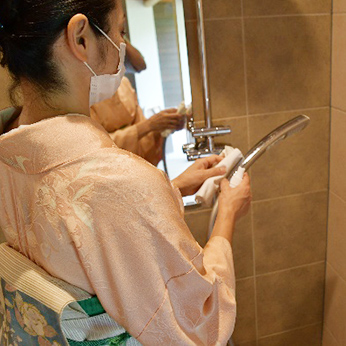 Shower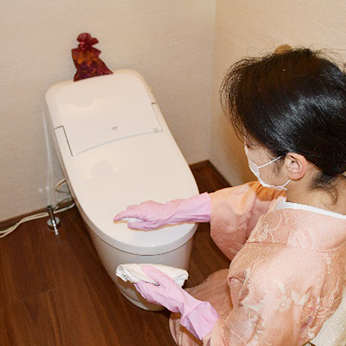 Inside Guestroom - Toilet Cover Exterior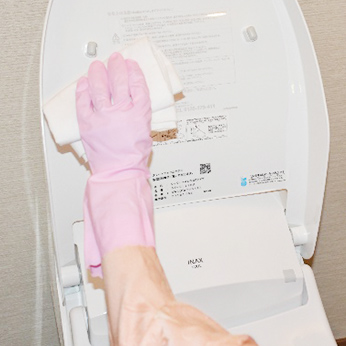 Inside Guestroom - Toilet Cover Interior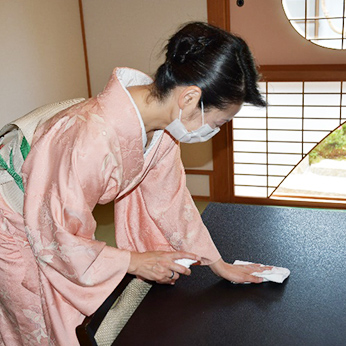 Inside Restaurant - Tabletop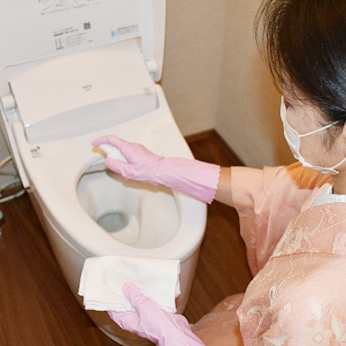 Toilet Seat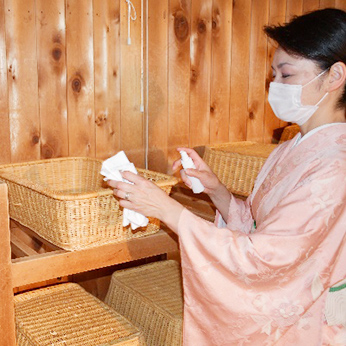 Large Communal Bath Changing Room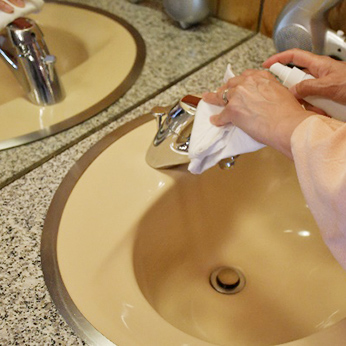 Large Communal Bath Handle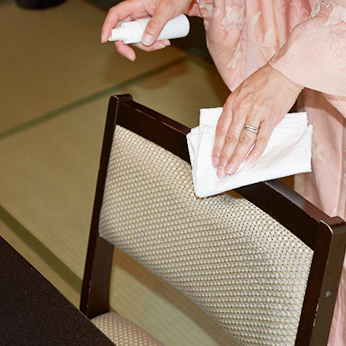 Restaurant Chair Handle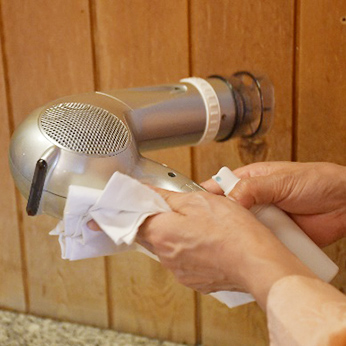 Large Communal Bath Dryer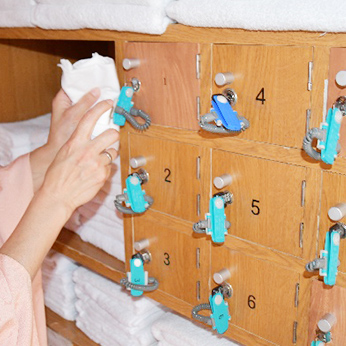 Large Communal Bath Locker Key