建仁寺 潮音庭(© Yudai_photography (クリエイティブ・コモンズ・ライセンス(表示4.0 国際))を改変して作成

Facility List
Search for Certified Accommodation Facility
Facility List
HOTEL JAL CITY KANNAI YOKOHAMA
See Details
Kanagawa72 Yamashita, Naka-ku, Yokohama City, kanagawa
The hotel is conveniently located just a 2-minute walk from Nihon-odori Station on the Minatomirai Line and a 10-minute walk from JR Kannai Station, and is adjacent to the central business district, a short walk from Yokohama Chinatown, and within walking distance of Minatomirai. The hotel is conveniently located within walking distance of Yokohama Chinatown and within walking distance of Minato Minato Mirai, making it easy to enjoy sightseeing in Yokohama. The reliable Okura Nikko Hotels will support your stay in Yokohama with peace of mind and comfort.
Japan Avenue, where the hotel is located, was the first Western-style street in Japan, designed by R.H. Blanton and completed around 1876. The street is lined with stately historical buildings such as the Kanagawa Prefectural Government Office, Yokohama Port Opening Museum, Yokohama District Court, Mitsui & Co.
During the fall foliage season, open cafes along the street are popular resting spots where visitors can admire the beautifully colored gingko trees.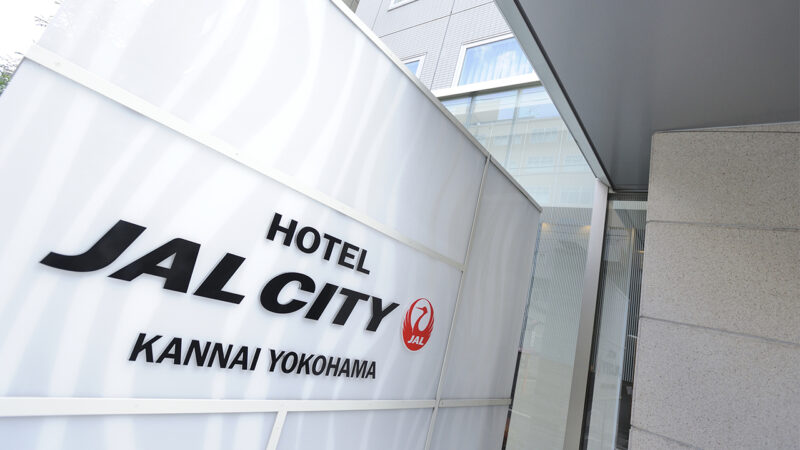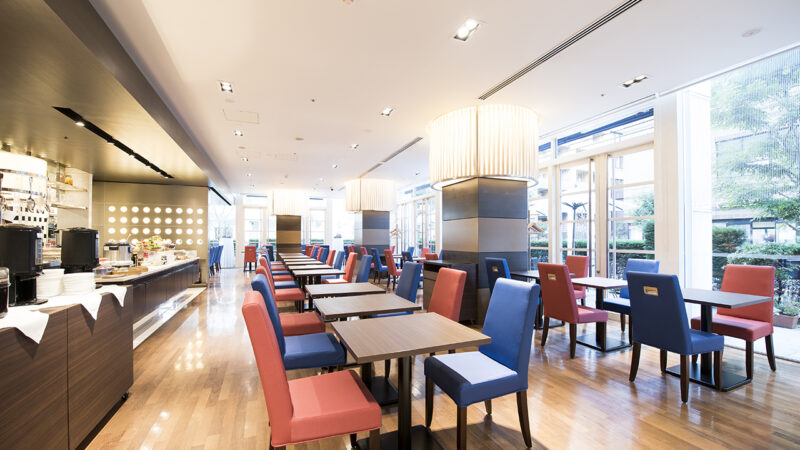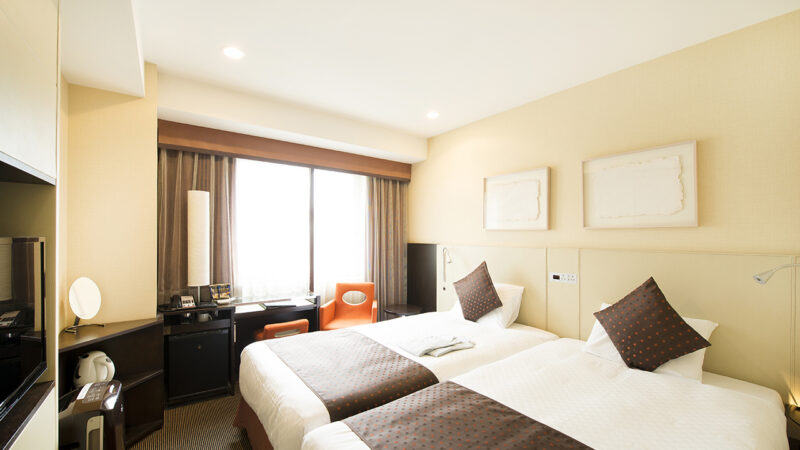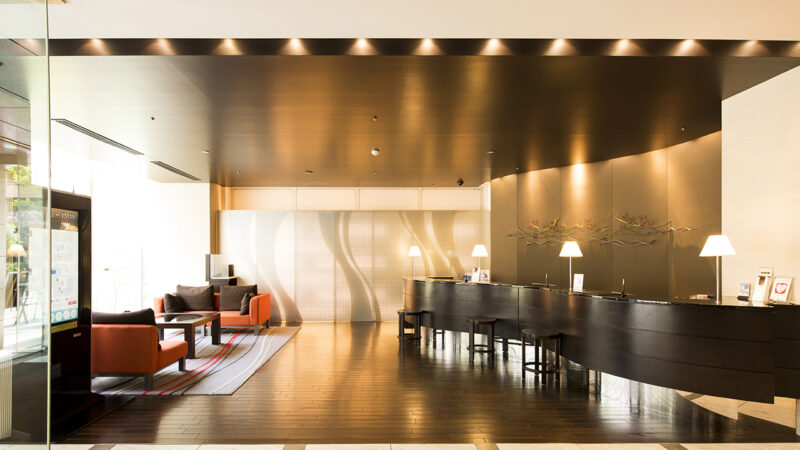 FOREST INN SHOWAKAN
See Details
Tokyo4017-3 Haijimacho, Akishima City Tokyo
An urban resort hotel elegantly located in the "Showa-no-mori" forest in Akishima, Tokyo, which retains the atmosphere of the Musashino Mountains, as if enjoying a dialogue with nature.
Gather, relax, savor, and unwind amidst beautiful greenery.
Each one of these experiences will be accompanied by high-quality hospitality, gorgeous spaces, and most of all, a comfortable and relaxing atmosphere.
Akishima City is rich in nature, with the Tama River and Tamagawa Josui flowing from north to south, and boasts easy access to the city center with five train stations. Akishima's water supply is the only one in Tokyo that uses 100% deep groundwater, which is drawn from a stratum more than 70 meters deep and is rich in minerals with few impurities. In 1961, a fossil, almost a whole skeleton of a whale, was unearthed on the bank of the Tama River in Akishima. The town was so excited by this great discovery that many whale motifs were created in the town under the nickname "Akishima Whale. In cooperation with the Akishima Tourism and Town Development Association and the Showa no Mori Art and Culture Promotion Association, the hotel supports and cooperates in activities to promote Akishima's history, entertainment, art, and culture, and the charm of Akishima, which is blessed with water and greenery, to people in and outside the region, and to encourage people to interact and visit the city.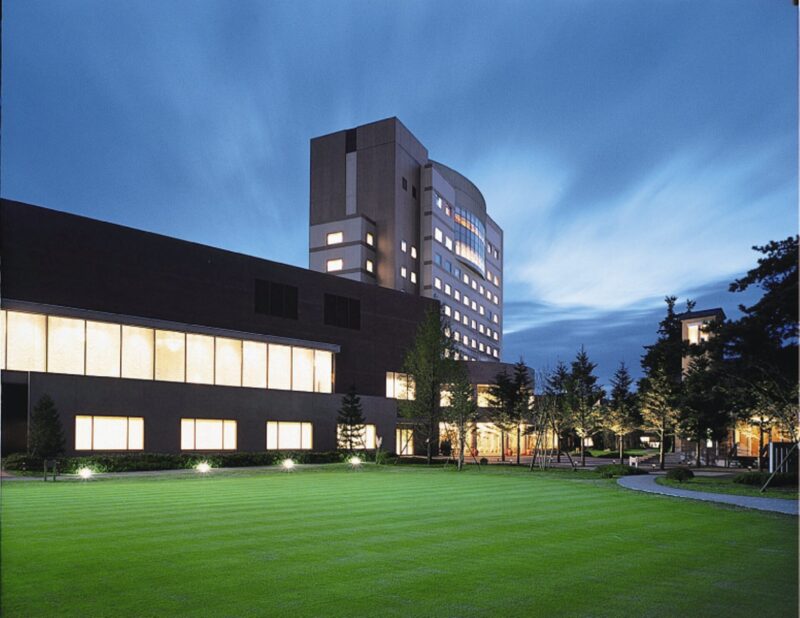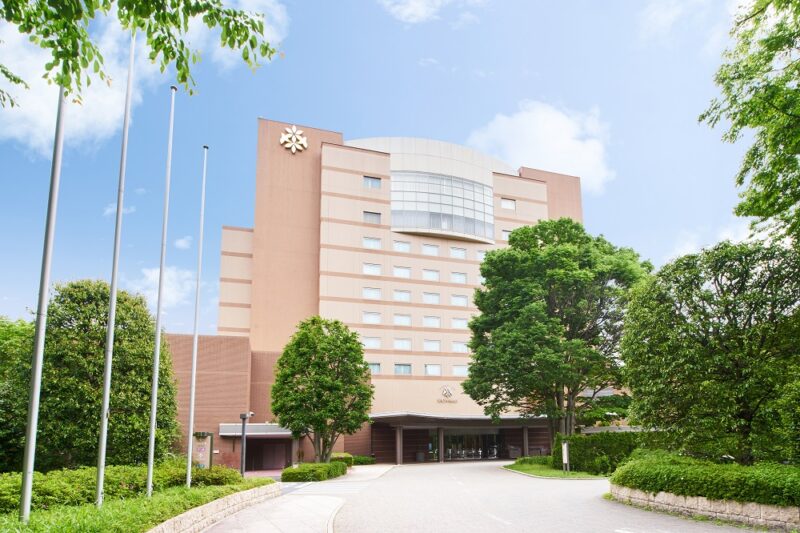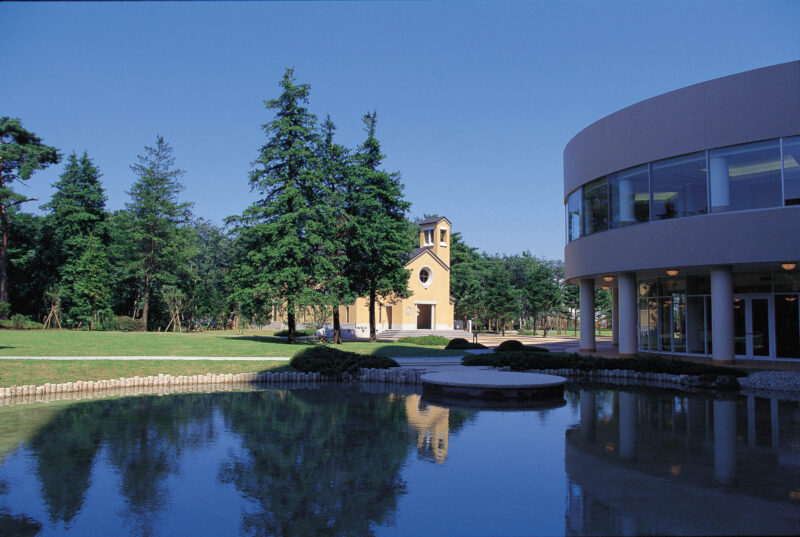 Hotel Okura Niigata
See Details
Niigata6-53 Kawabatacho, Chuo-ku, Niigata City, Niigata
Located in the center of Niigata City facing the Sea of Japan and on the foot of Bandai Bridge, an important cultural asset of Japan, overlooking the Shinano River, it is within easy reach of JR Niigata Station, government offices, business districts, and downtown. The hotel has hosted the Imperial Family and VIPs from all walks of life, as well as international conferences, national conventions, and various academic meetings. The hotel is located in the birthplace of Kihachiro Okura, the great man who built the former Okura Zaibatsu in his lifetime (born in Shibata), and is part of Okura Hotels & Resorts, which is expanding overseas with The Okura Tokyo as its core business.
Niigata Prefecture is located on the Japan Sea coast of Honshu. It is known for its ski resorts, national parks, and many hot springs, and offshore is the remote island of Sado. Niigata City, the prefectural capital, is famous for its seafood as well as its huge aquarium, Marinepia Nihonkai. Niigata City is also the gateway to the mountainous Echigo region.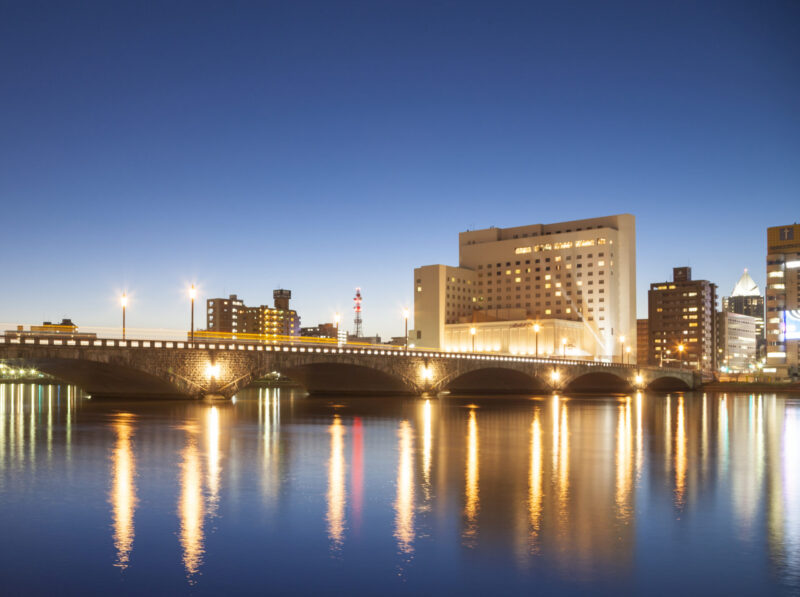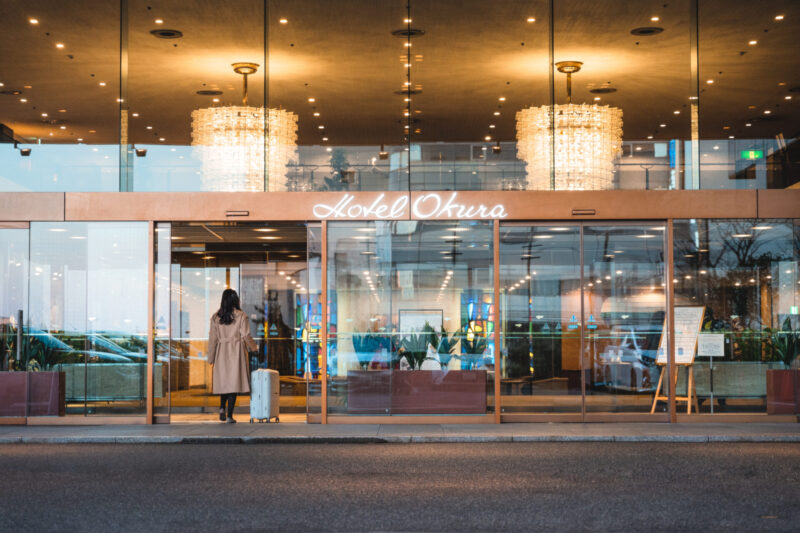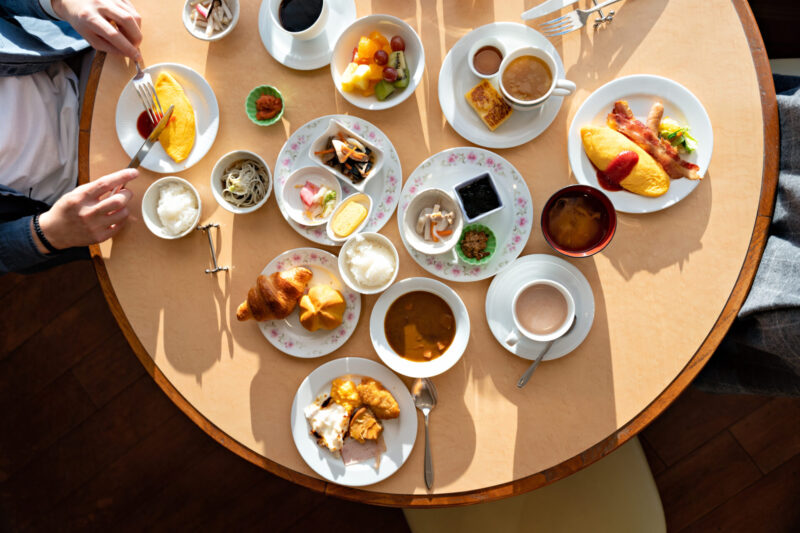 Okura Chiba Hotel
See Details
Chiba1-13-3 Chuoko, Chuo-ku, Chiba City, Chiba
A compact city hotel with a European classical flavor. The guest rooms overlook Chiba Port, and the top-floor bath with a view is very popular. The hotel is conveniently located without transferring to Tokyo Station or Maihama Station, making it ideal for both business and leisure travelers.
Chiba City is blessed with convenient access to Narita Airport, the gateway to Japan, and the central Tokyo metropolitan area, both within a 30-minute radius.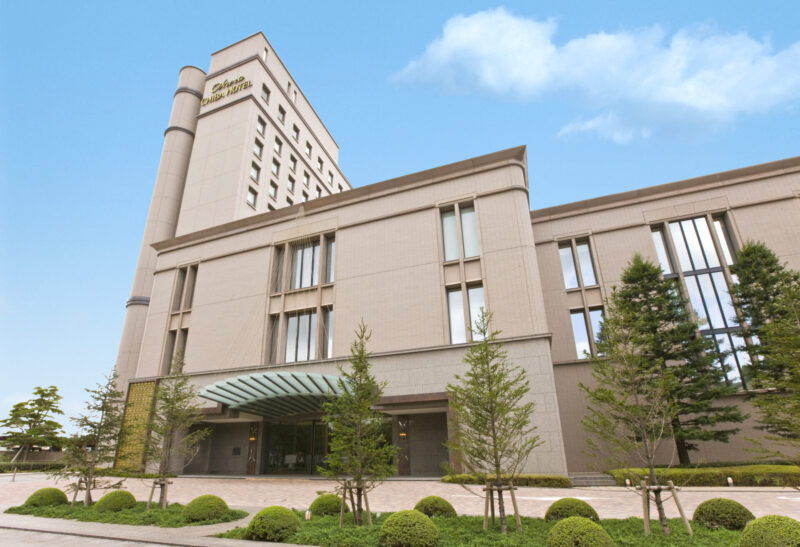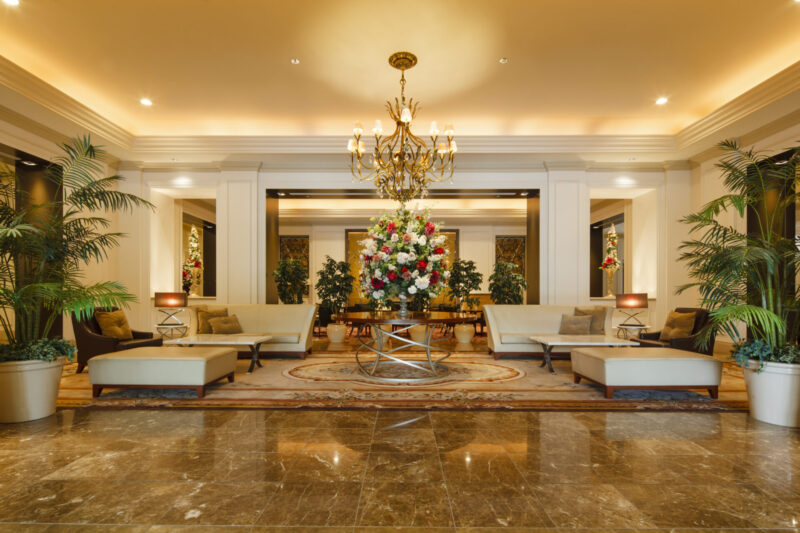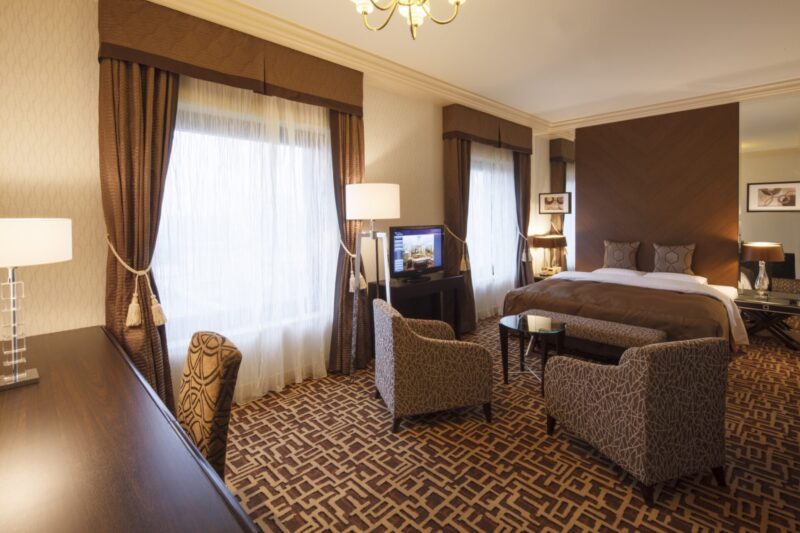 Hotel Nikko Tsukuba
See Details
Ibaraki1-1364-1 Azuma, Tsukuba City, Ibaraki
Located in the center of Tsukuba, a research and academy city, it is conveniently accessible from the Tokyo metropolitan area. The restaurant uses many local ingredients and is actively involved in local revitalization and environmental protection through collaboration with local companies and organizations.
Tsukuba City is located in the southern part of Ibaraki Prefecture, and while it is an academic city with many research facilities and universities, it also retains ancient Japanese natural scenery, such as Mt.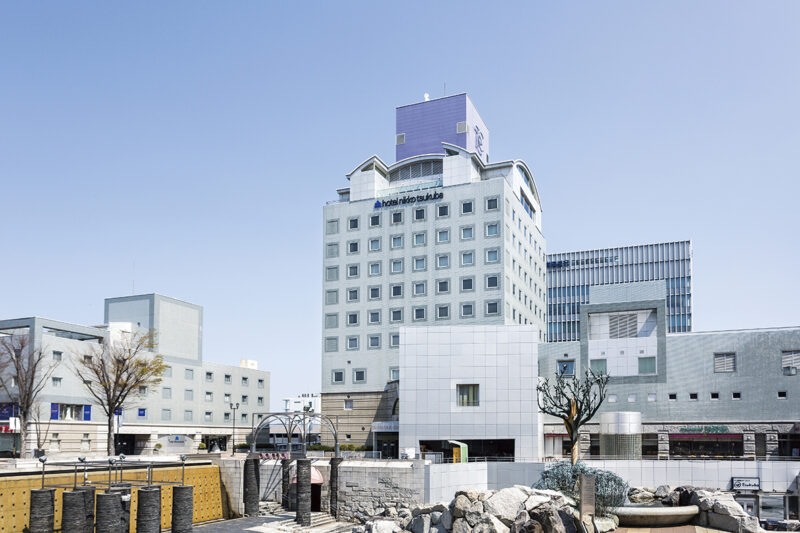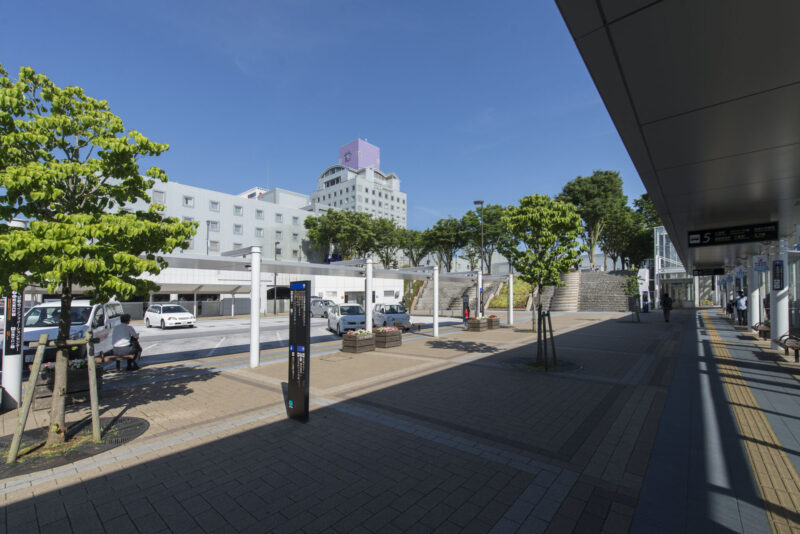 Hotel Nikko Osaka
See Details
Osaka1-3-1, Nishi-shinsaibashi, Chuo-ku, Osaka City, Osaka
We opened our doors in September 1982 as the first airline hotel in Osaka Prefecture.
In the 40 years since then, we have been providing hospitality with a smile and meticulous attention to our guests' irreplaceable moments to ensure that they enjoy the best day of their stay.
Facing Midosuji, the symbolic street of Osaka, the hotel is conveniently located directly connected to Shinsaibashi Station on the Osaka Metro Line.
Shinsaibashi, where Hotel Nikko Osaka is located, is right in the heart of Osaka. Dotonbori, a famous landmark in Osaka's Minami district, is a 10-minute walk from the hotel.
The Osaka Metro Midosuji Line connects to all terminals, making it an ideal location for sightseeing and business in the Kansai region.
The surrounding area is lined with luxury brand stores and neo-gothic architecture. Ginkgo trees along Midosuji Avenue form a beautiful townscape.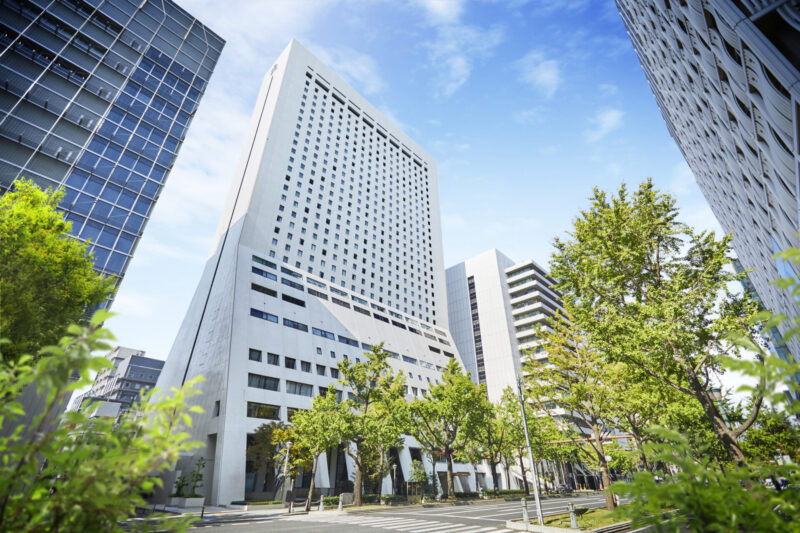 Hotel Nikko Himeji
See Details
Hyogo100 Minamiekimaecho, Himeji City, Hyogo
Himeji, the core city of tradition and culture in Harima, is represented by the World Heritage and National Treasure "Himeji Castle".
Located in the center of Himeji, just a minute's walk from JR Himeji Station, the hotel can be used as a base for a wide range of business and sightseeing activities. The hotel's grand banquet hall, Korin, and other facilities can be used for everything from international conferences to wedding receptions, exhibitions, and parties, providing a spectacular setting for meeting people.
The bar lounge on the top floor overlooks the illuminated Himeji Castle, providing guests with a comfortable and enriching travel experience.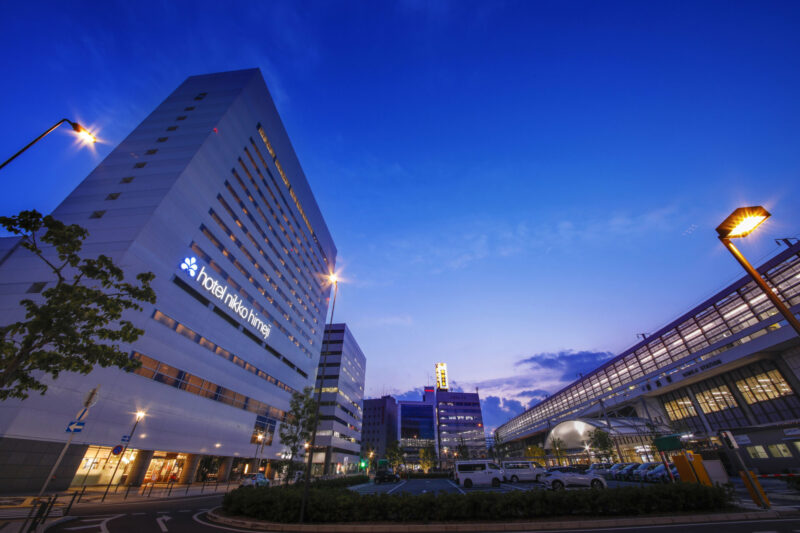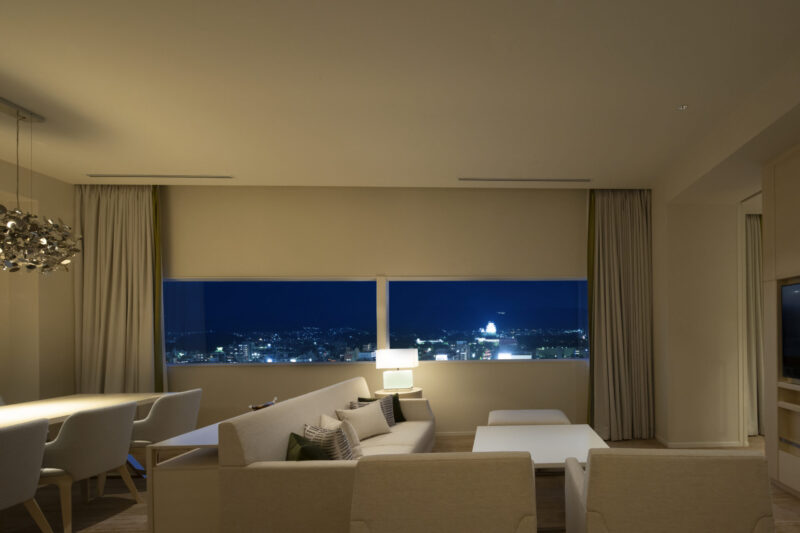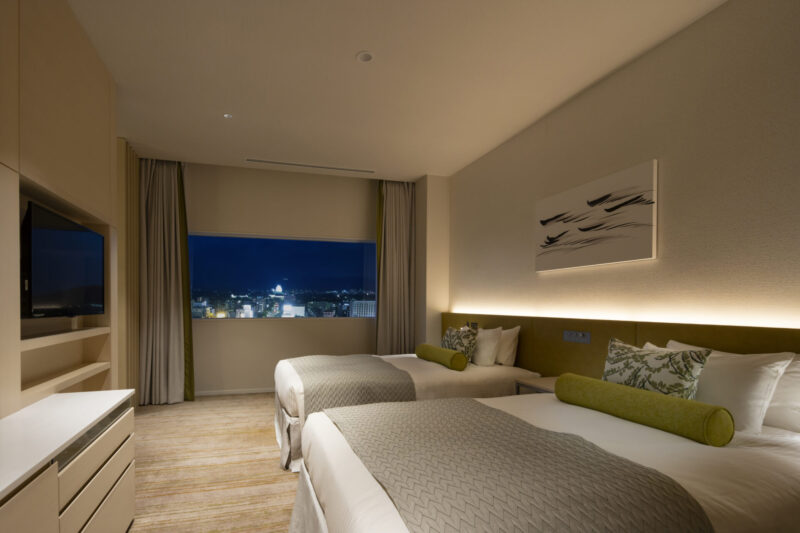 Nikko Style Nagoya
See Details
Aichi5-20-13 Meieki, Nakamura-ku, Nagoya
The one and only hotel that focuses on art flowers, Nagoya's traditions everywhere, comfortable music and coffee.
As soon as you step into the hotel, you will feel the gentle embrace of the traveler. Art flowers, Nagoya's traditions, and pleasant music
Nikko Style Nagoya is a fresh, relaxing, modern place with a new sense of comfort. Create your own travel in style.
Connect with people from all walks of life through local culture, including Arimatsu shibori, Seto ware, kinshachi, Aichi aroma, and the first DJ booth in a hotel in Nagoya, as well as a communal lobby.
The cushions of Arimatsu-shibori tie-dye cushions are placed on one's lap, and looking around, one can see different textures of seat cloth scattered in various places, and the "shachihoko chairs," as they are commonly called, lie in a design reminiscent of Scandinavian textiles.
The traditional Arimatsu shibori tie-dyeing technique, which originated in the Edo period (1603-1868), has more than 100 techniques alone, and the cylindrical lights in the hotel lobby are also made using the Arimatsu pattern.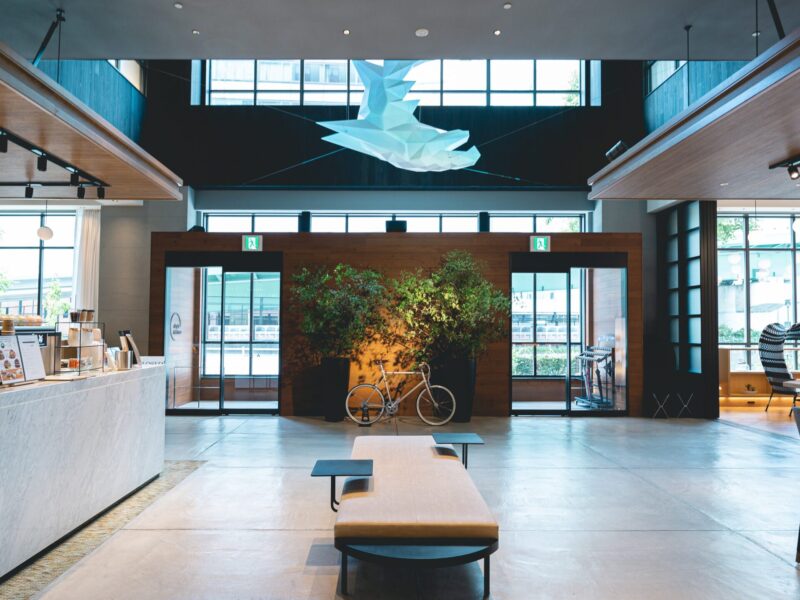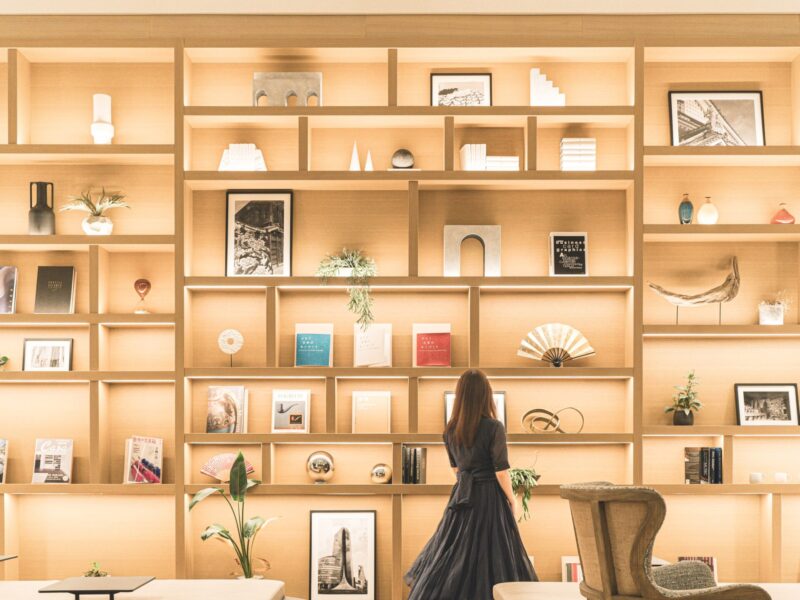 Hotel JALCity Nagoya Nishiki
See Details
Aichi16-36 Nishsiki-icchome, Naka-ku, Nagoya City, Aichi
Located in the heart of Nagoya, a 15-minute walk from Nagoya Station and just off the Nishikibashi exit of the Nagoya Expressway, the hotel offers 117 twin rooms ranging in size from 24 to 29 m2. All rooms have separate bathrooms and toilets, and are equipped with a washing area and rain shower. The restaurant is CAFÉ CANAL 1610, a casual dining restaurant where you can also enjoy Nagoya cuisine.
Aichi Prefecture is the birthplace of Nobunaga Oda, Hideyoshi Toyotomi, and Ieyasu Tokugawa, who led the country to unification during the Warring States Period. The historical battlefields of Okehazama and Nagashino are also located in Aichi Prefecture, and excursions can be arranged from the hotel.
The hotel opened along the Horikawa River (excavated in 1610 by Masanori Fukushima), which was used to transport lumber and supplies for the construction of Nagoya Castle. The hotel's restaurant, "Cafe Canal 1610," was named in memory of that time.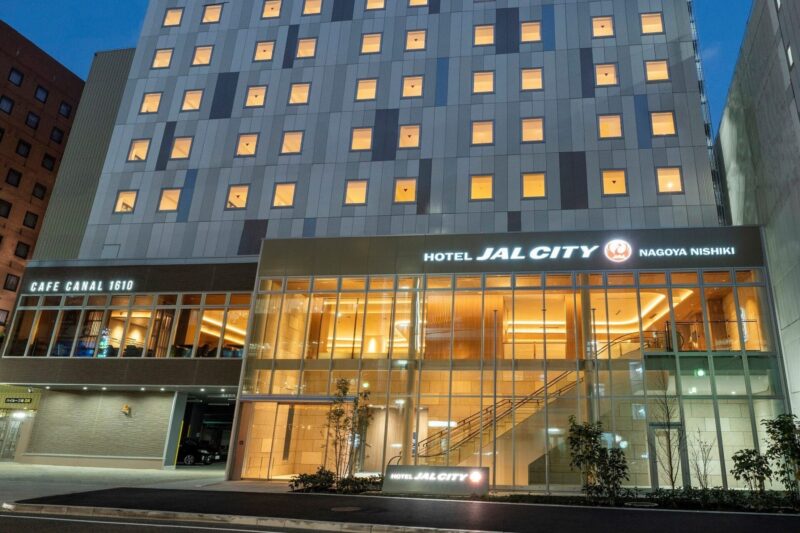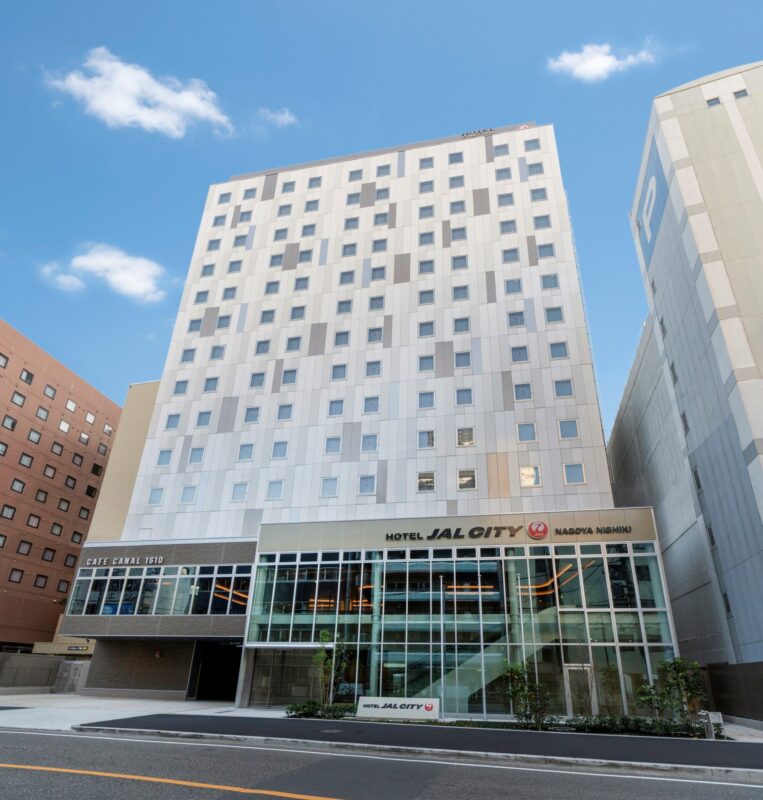 Hotel Nikko Oasis Tower
See Details
Oita2-48, Takasagomachi, Oita City, Oita
Excellent views and many local products for breakfast.
Oita Prefecture is rich in nature, with the Kujyu mountain range, known as the roof of Kyushu, and Beppu and Yufuin, two of the world's leading hot spring resorts. Oita Prefecture is also dotted with many historical sites, such as Kunisaki and Usuki. We in the tourism industry, in cooperation with Tourism Oita, a local DMO, will contribute to the development of the region while coexisting with these natural and cultural heritage sites.