建仁寺 潮音庭(© Yudai_photography (クリエイティブ・コモンズ・ライセンス(表示4.0 国際))を改変して作成

Facility List
Search for Certified Accommodation Facility
Facility List
Sakura Quality Certified Facilities
Suzaki ryokan
See Details
Saitama1815,Ogano,Oganomachi,Chichibugun,Saitama
Chichibu area is a hot spring inn in the town of Kogano. Established in the late Meiji period. Retro atmosphere inside the inn and hospitality that brings hearts together. We hope you will warm your body and soul with our specialties, such as "wild boar meat hot pot" and other dishes using local ingredients, and the Dairyuji hot spring with metasilicic acid and metaboric acid springs.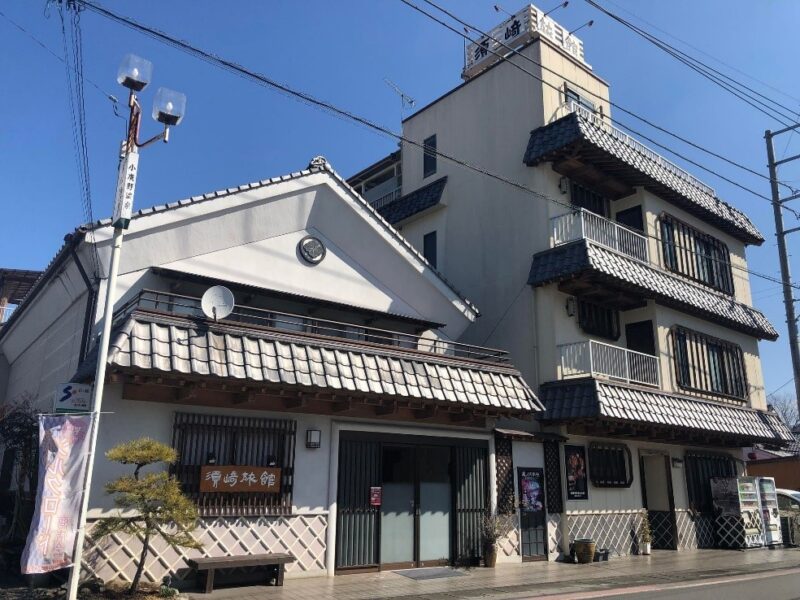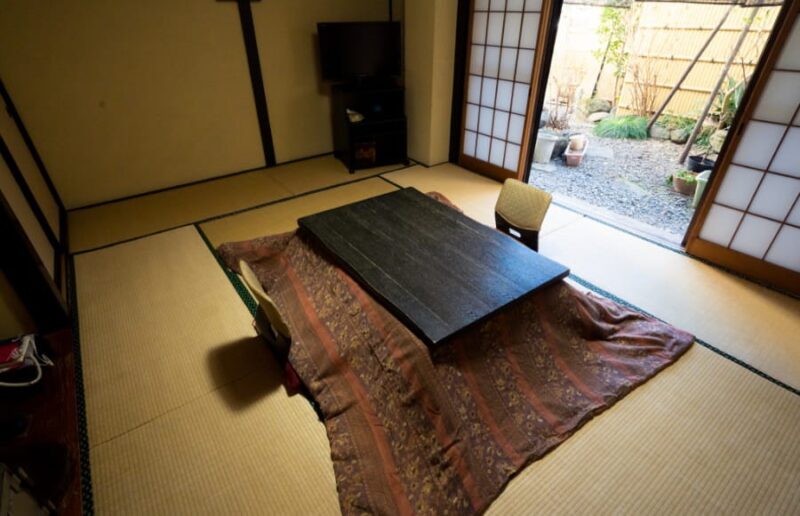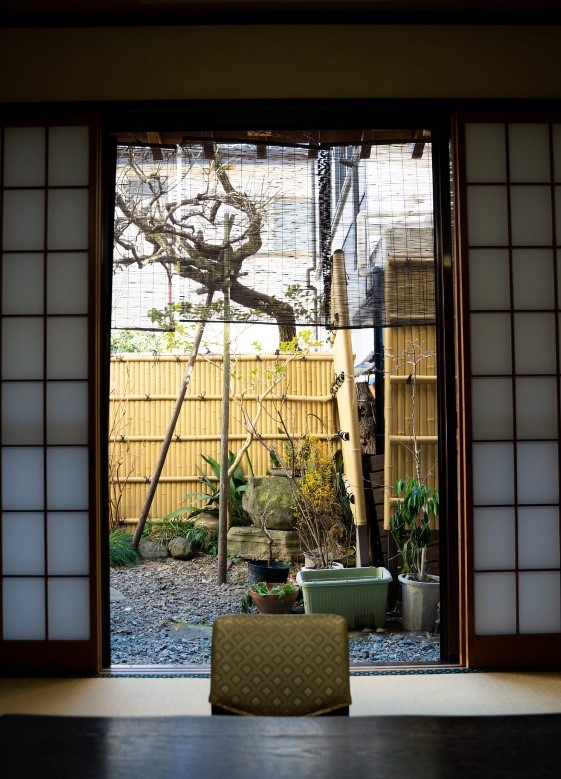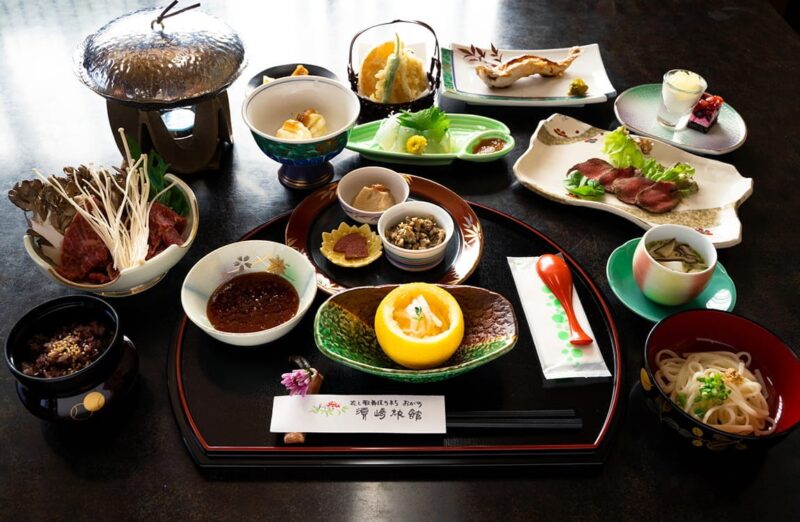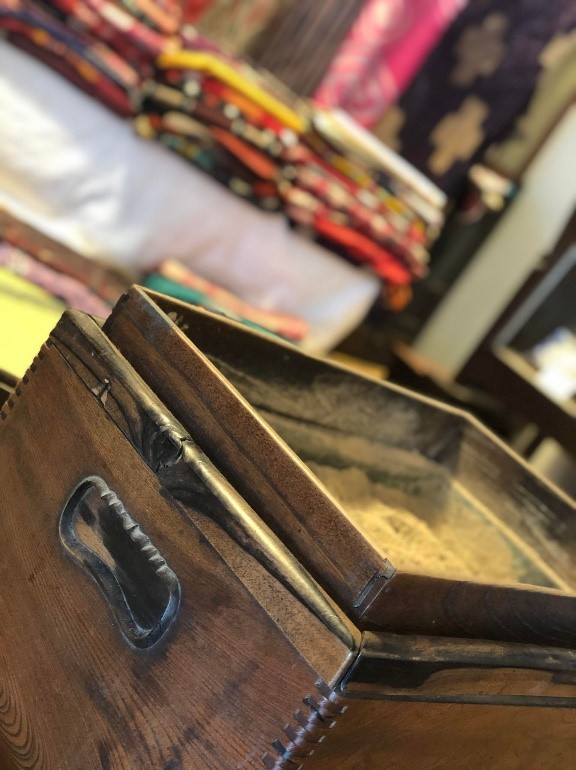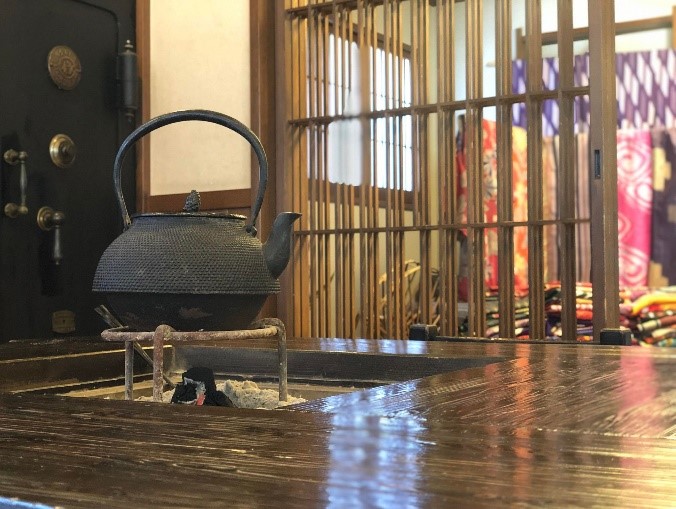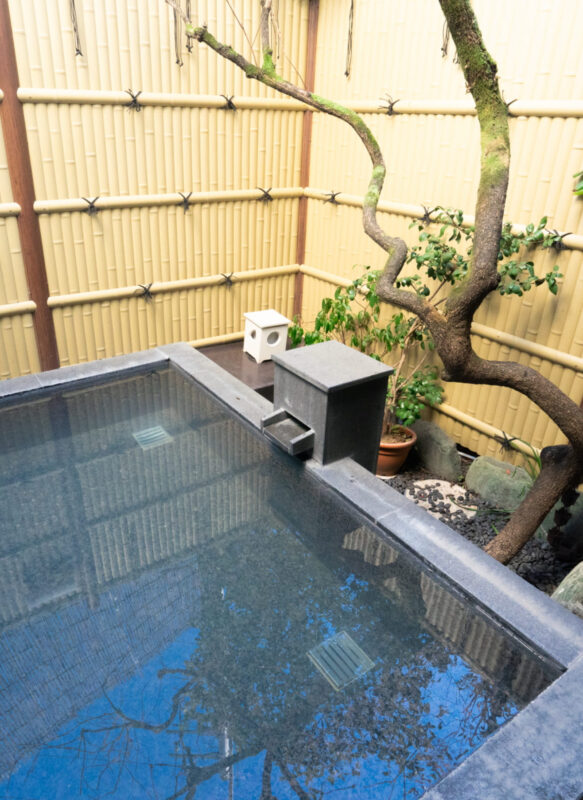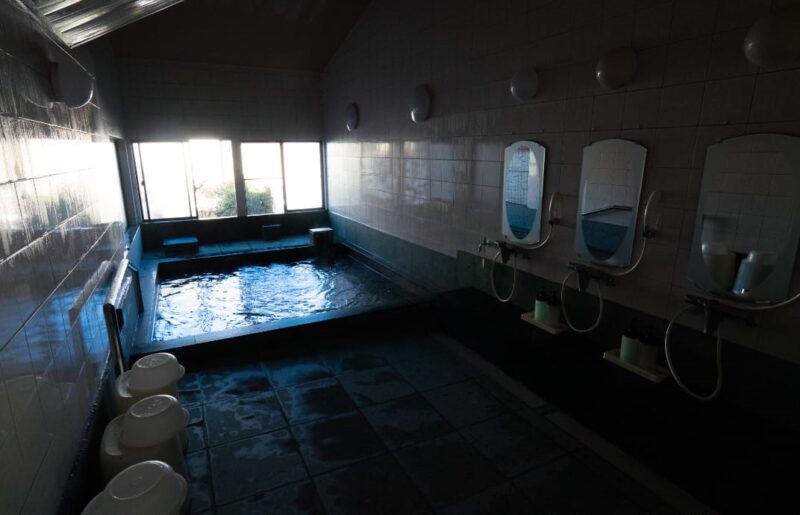 Sakura Quality Certified Facilities
ITOUYA RYOKAN
See Details
Niigata278,Manoshinmachi,Sado-shi,Niigata
During the Edo period, Shinmachi Kaido prospered as a stopover on the gold road, transporting gold from the Sado Gold Mine. Itoya Ryokan is located at this spot, which was exactly the halfway point from Aikawa to Ogi. It is also close to the coast, a 3-minute walk from the sandy beach where sea fireflies are found.
We hope you will spend your time relaxing in the Sado seafood kaiseki prepared by our chef and in the Sado deep sea water bath, and in the morning, enjoy a cup of home-roasted coffee. This ryokan is filled with such a desire. Sakura Quality Certified Facilities
Gensen yunoyado kairi
See Details
Niigata301 Ooyuonsen uonumashi niigata
The Kajika Bridge at the inn offers a view of the mountain landscape of Echigo Uonuma, Niigata Prefecture, and Mt.Komagatake, The clear waters of the Sanashi River flow below this bridge. At this inn you can soak in the free-flowing waters of three hot springs in the beauty of the seasonal scenery. You can also enjoy the cuisine prepared with carefully selected ingredients, which are locally produced for local consumption.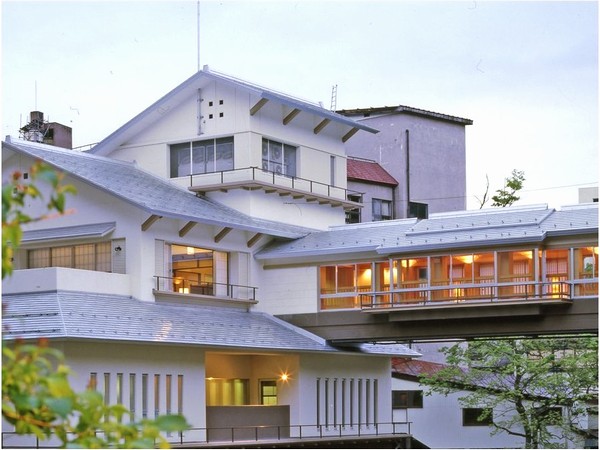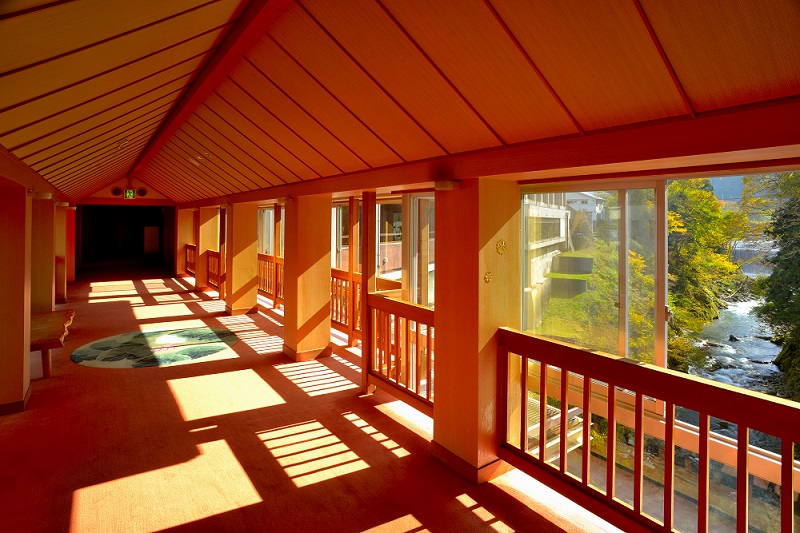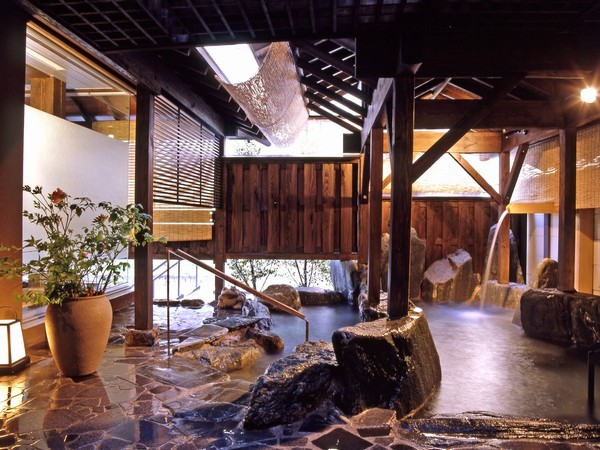 Sakura Quality Certified Facilities
Tsushima Grand Hotel
See Details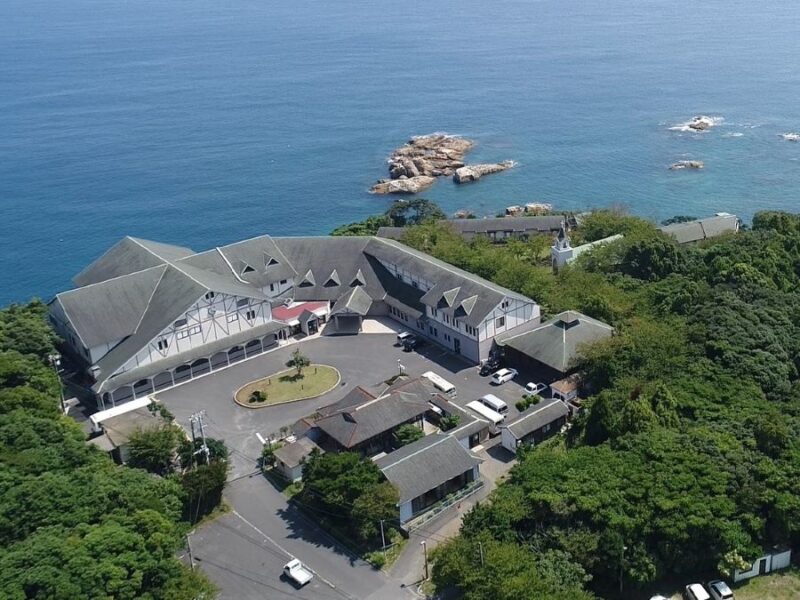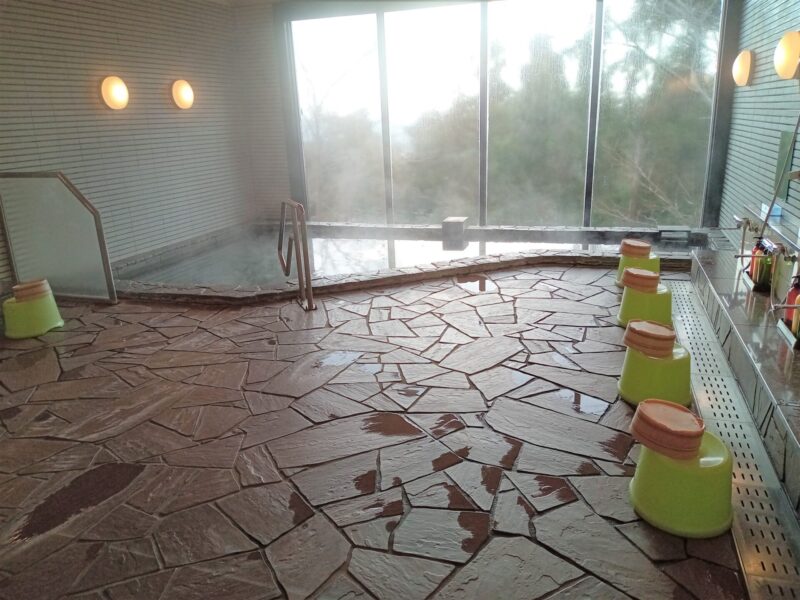 Sakura Quality Certified Facilities
HOTEL MANCHO
See Details
Niigata58,Aikawaoritomachi,Sado-shi,Niigata
An inn that conveys history and culture, located in Aikawa, a town of Sado Kinginzan.
Inside the inn, you can see art works related to Sado Island displayed throughout the building.
Please enjoy the slow flow of the island's time with the sunset of Aikawa's madder colors and the tastes of the four seasons nurtured by the great nature.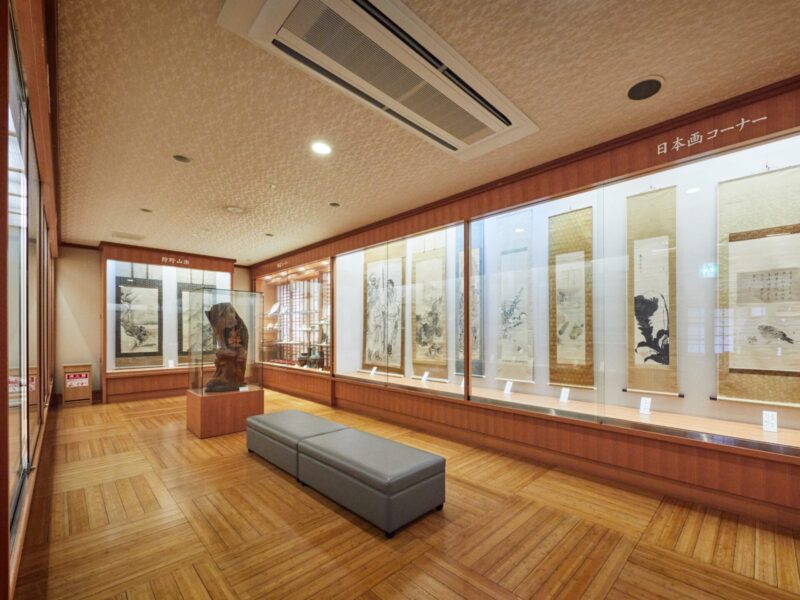 Sakura Quality Certified Facilities
Suimeikan
See Details
Gifu1268 Koden, Gero-City, Gifu prefecture
It is located on the banks of the Hida River, a 3-minute walk from Gero Station on the JR Takayama Line. The ryokan has 264 guest rooms, Japanese, Western, and Chinese restaurants, three large baths, a swimming pool, a convention hall, and other facilities to meet the needs of our guests, and a variety of guest rooms and meals to refresh your body and soul.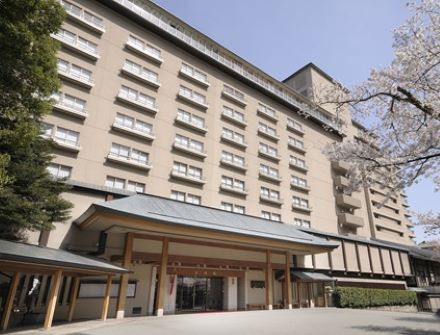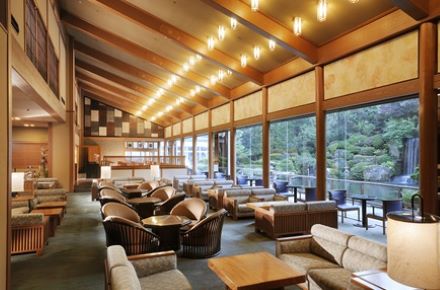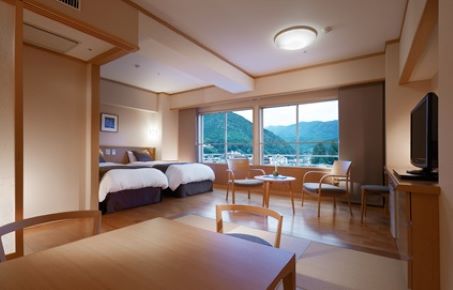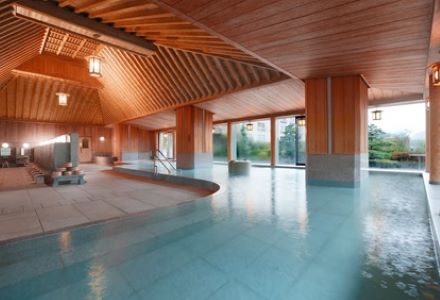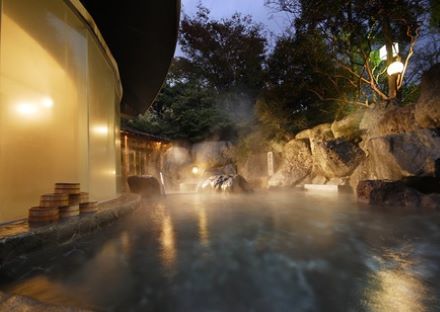 Sakura Quality Certified Facilities
Hotel Associa Takayama Resort
See Details
Gifu1134 Echigo-machi Takayama-city, Gifu prefecture
The spring's name is Hida Takayama Onsen No. 1. Hotel Associa Takayama Resort is a forest resort hotel built on a hilltop 640 meters above sea level. The hotel has a wide variety of open-air baths and a view of the Northern Alps from the spacious guest rooms. You can refresh your mind and body. Please enjoy the painterly view from the large windows of the rooms.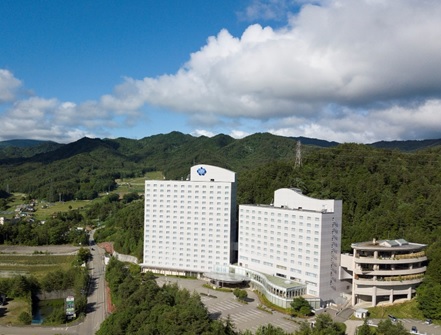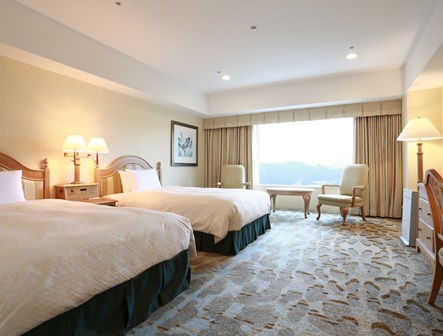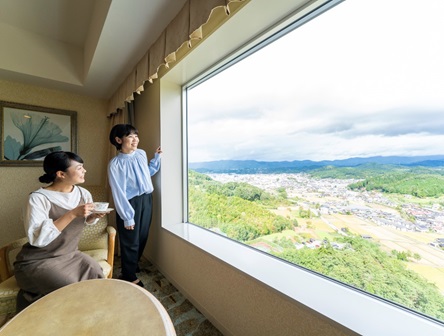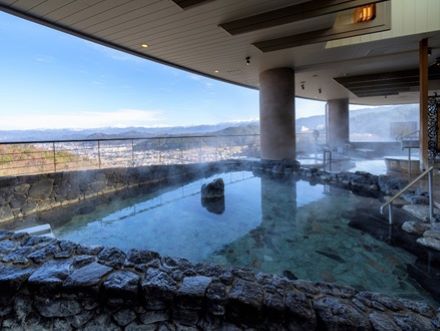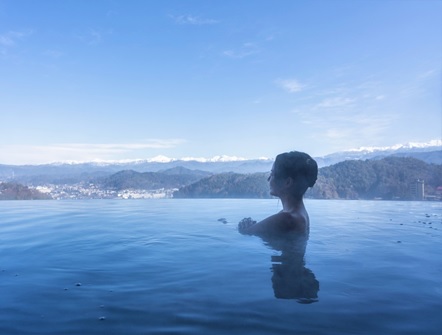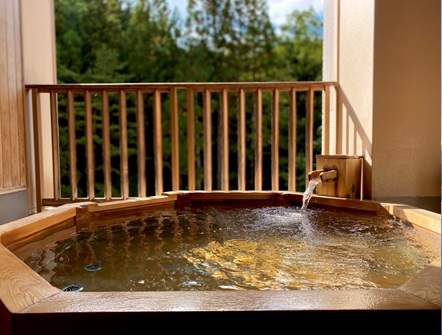 Royal Park Hotel
See Details
Tokyo2-1-1 Nihonbashi-Kakigara-cho, Chuo-ku, Tokyo 103-8520, Japan
The Royal Park Hotel was established in 1989 as a grand hotel offering high quality services to meet a wide range of customer needs. It has 20 floors above ground and 3 floors below, 419 guest rooms, and 1,000 square meters of banquet space. The Royal Park Hotel is also involved in large banquets and weddings for state guests and VIPs from around the world, as well as directly managed restaurants and bars. As the "Royal Park Hotel of Cuisine," chefs from the Western, Japanese, Chinese, baker, pastry and other sections interact with each other to pursue cuisine with a new sensibility. We welcome our guests with "chic and sophisticated hospitality" as a hotel located in Nihonbashi, Tokyo, a city where the old and the new intersect, based on the concept of "Chic Tokyo Stay – Intentional Hospitality in a Chic Town.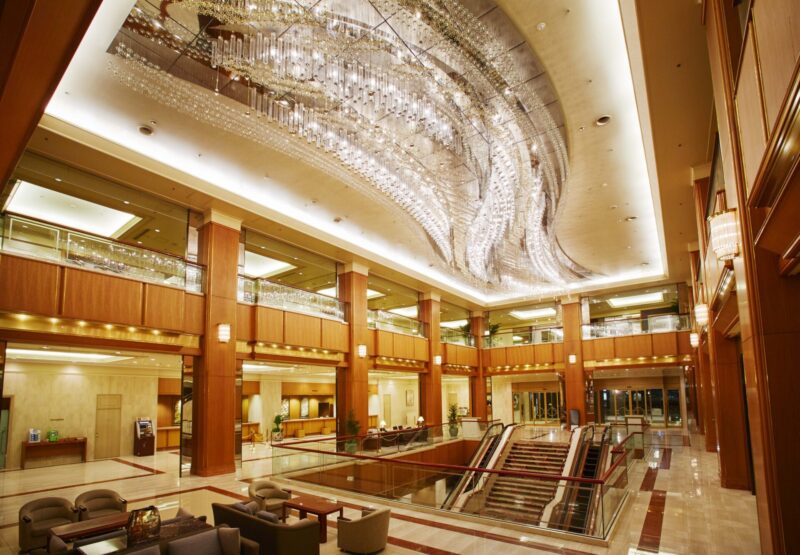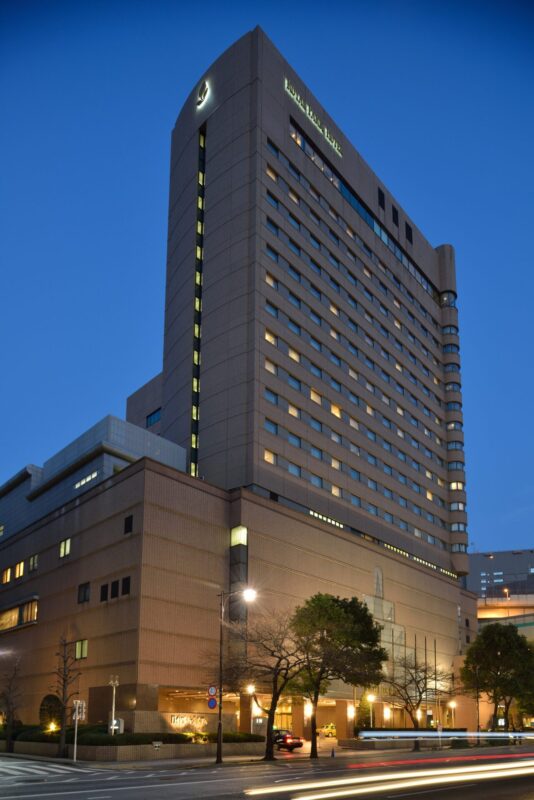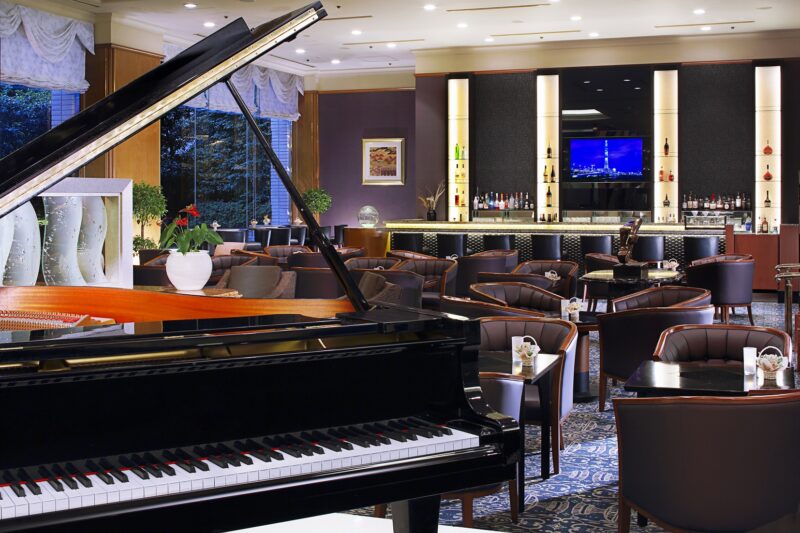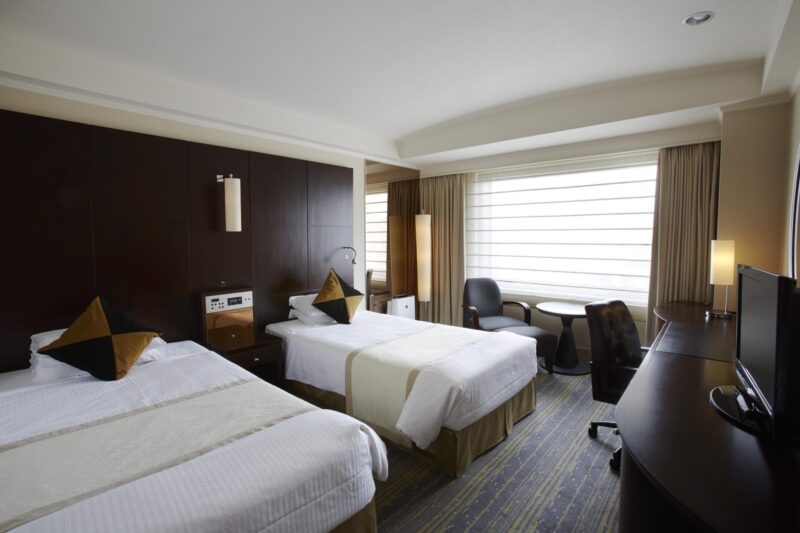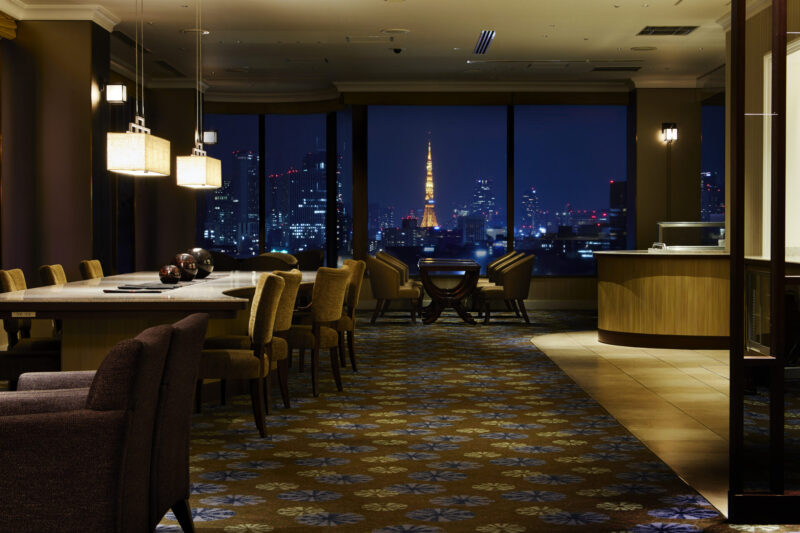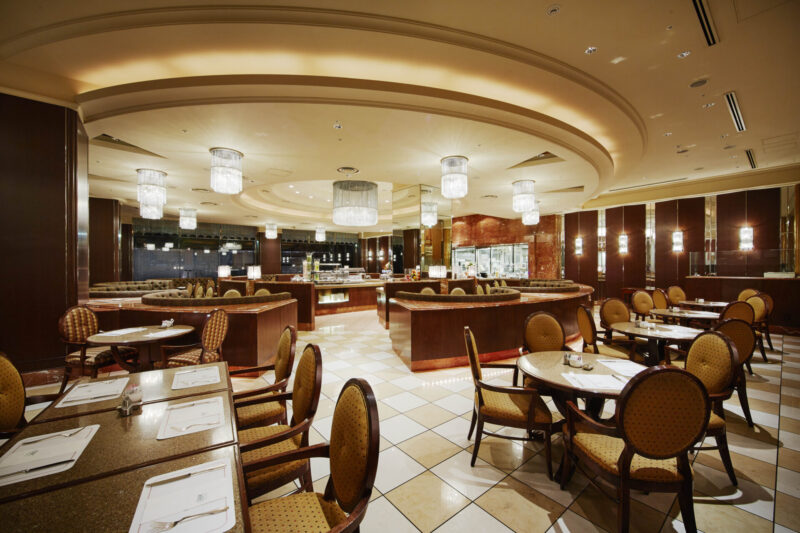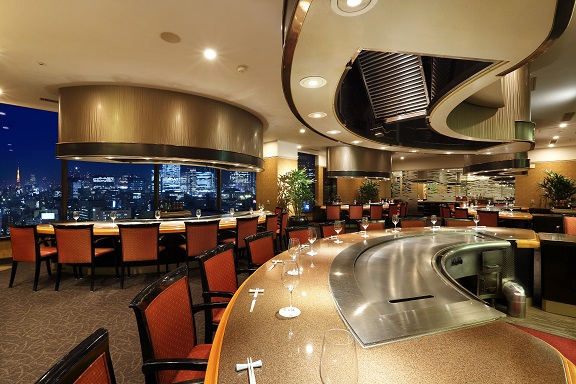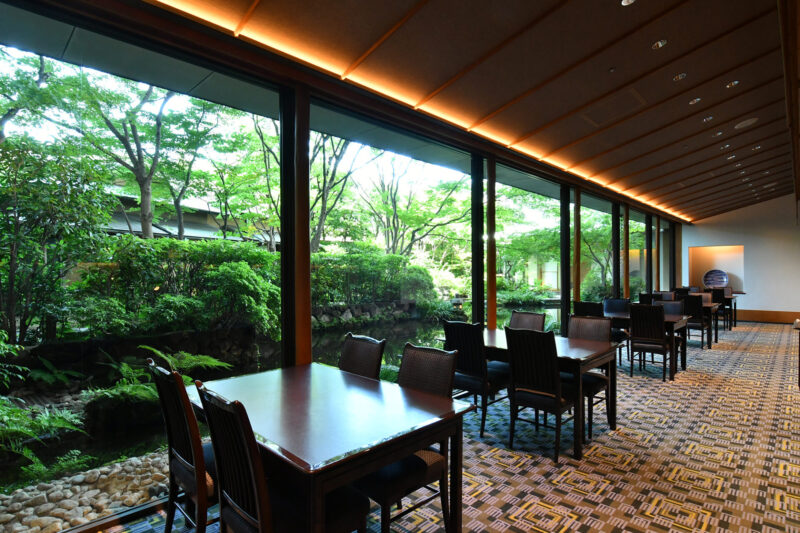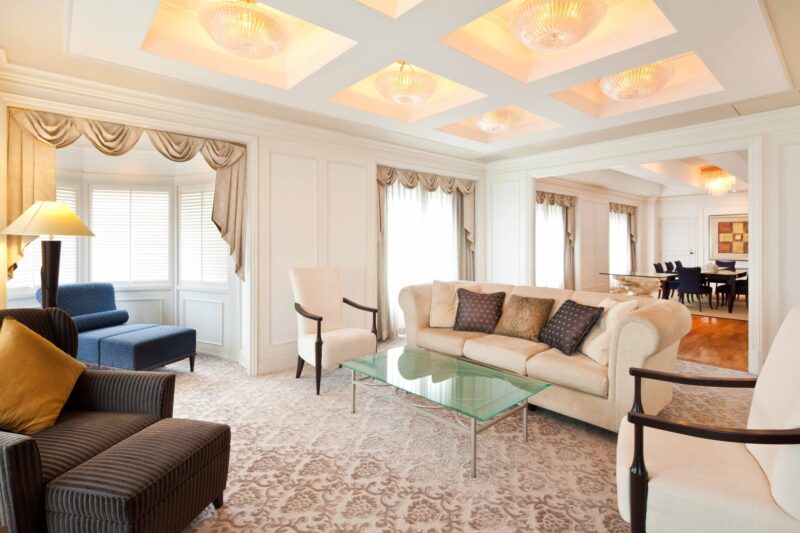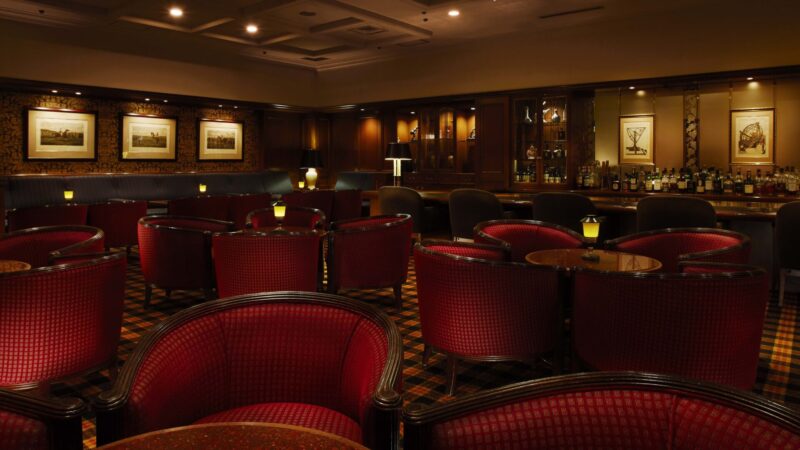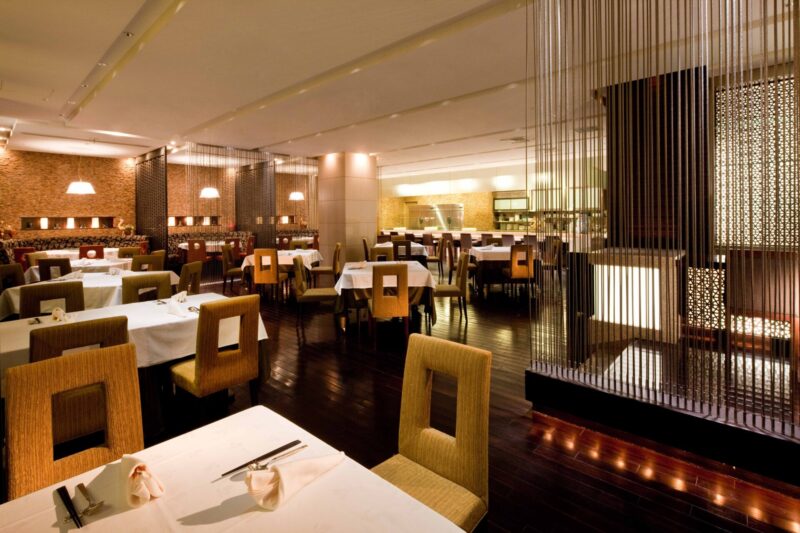 The Royal Park Canvas - Sapporo Odori Park
See Details
HokkaidoOdori nishi, Chuo-ku, Sapporo-shi, 060-0042, Japan
Our concept for The Royal Park Canvas Sapporo Odori Park is to "Experience Hokkaido. We seek to provide our customers with the ultimate in local production for local consumption, keeping "sustainability" in mind in order to provide them with a "Hokkaido experience. These include buildings made from wood produced in Hokkaido, furniture made from wood produced in Hokkaido, food produced in Hokkaido, and experiences that allow people to feel the nature of Hokkaido. We offer a unique experience here in Sapporo, the gateway to Hokkaido, for both those who visit Sapporo as a destination and as a starting point.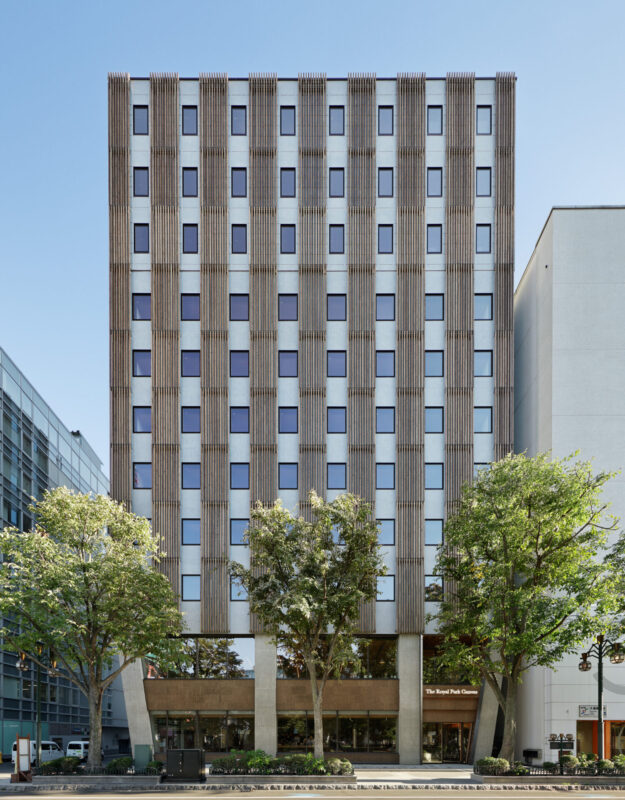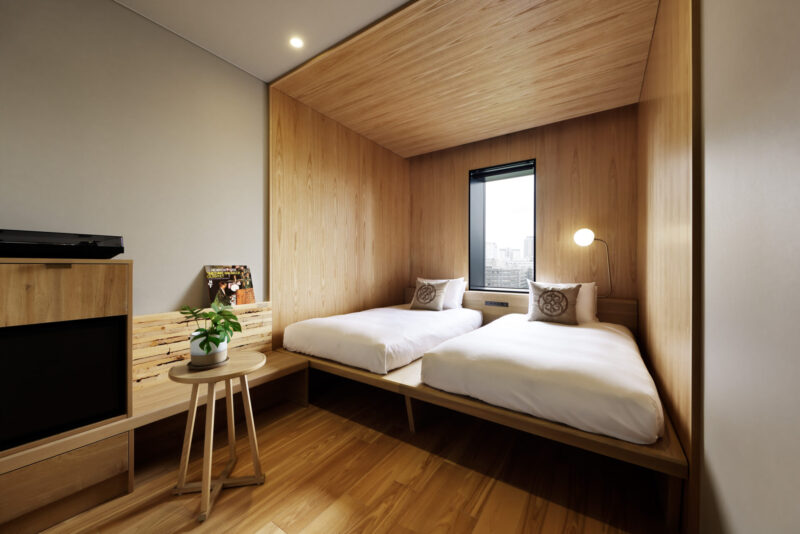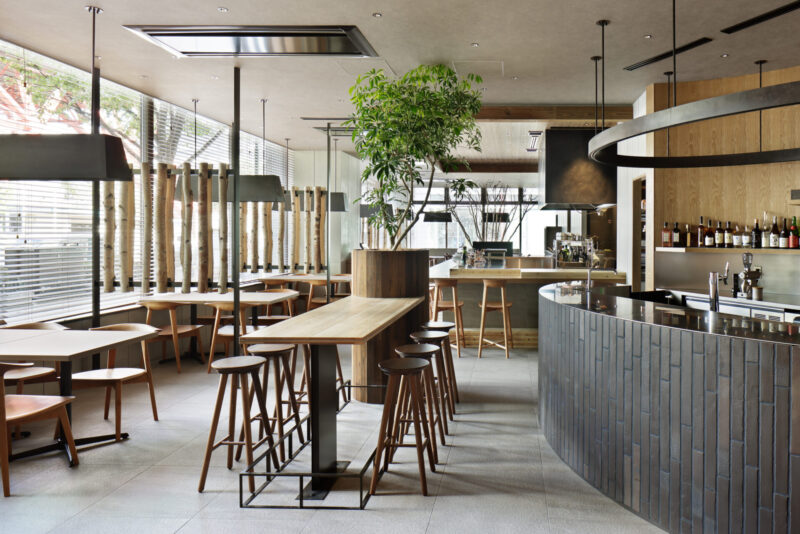 The Royal Park Canvas - Ginza 8
See Details
Tokyo8-9-4 Ginza, Chuo-ku, Tokyo, 104-0061 Japan
Just a 5-7 minute walk from Shinbashi, Ginza and Higashi-Ginza stations, The Royal Park Canvas Ginza 8 is located near Chuo-dori, the heart of Ginza, making it an excellent base for business and travel. The interior of the hotel has an excellent design that has won international design awards. The hotel also has a 1-star restaurant on the top floor, a tea salon on the lobby floor where you can enjoy tea and drinks, and a lounge on the second floor that guests can freely use. Please enjoy your stay as you wish.