建仁寺 潮音庭(© Yudai_photography (クリエイティブ・コモンズ・ライセンス(表示4.0 国際))を改変して作成

Facility List
Search for Certified Accommodation Facility
Facility List
HOTEL JAL CITY NAGANO
See Details
Nagano1221, Toigoshiyomachi, Nagano City, Nagano
Facing the central street of Zenkoji Temple Omotesando in Nagano City, the hotel is a 15-minute walk from the national treasure Zenkoji Temple and within walking distance of the Nagano Prefectural Museum of Art.
Breakfast is served at Sky Restaurant Hakuba (16th floor), the hotel's top-floor restaurant with a view of the Northern Alps.
The breakfast is made with local ingredients and was selected as Traveler's Choice 2021.
In addition to providing information at the front desk and on the company website, the hotel also offers accommodation plans that introduce local Nagano culture (such as the "Sake Brewery Nishinomon Brewery Tour Plan"), as well as a "Sake Brewery Tour Plan" and a "Sake Brewery Tour Plan",
The company also promotes food culture (local cuisine including Shinshu vegetables, oyaki, miso, etc.). The company also participates in community cleanup activities and supports the holding of a marché by JA producers on the hotel premises.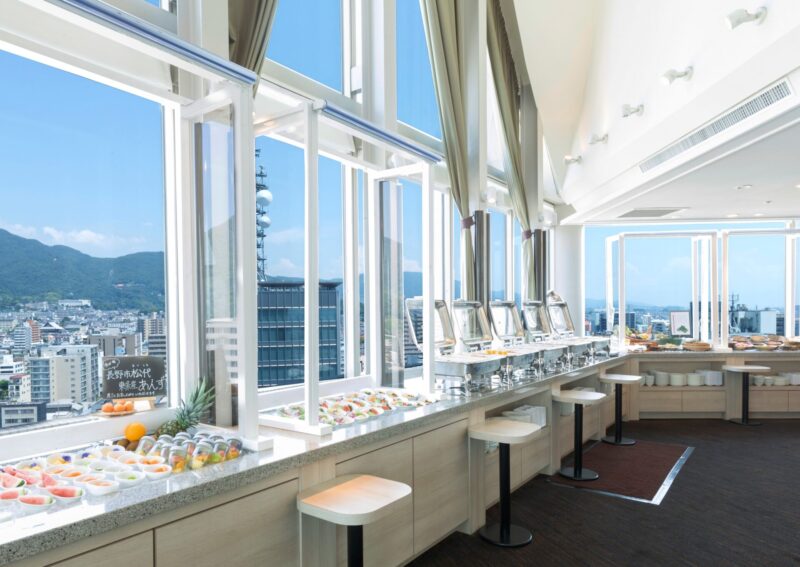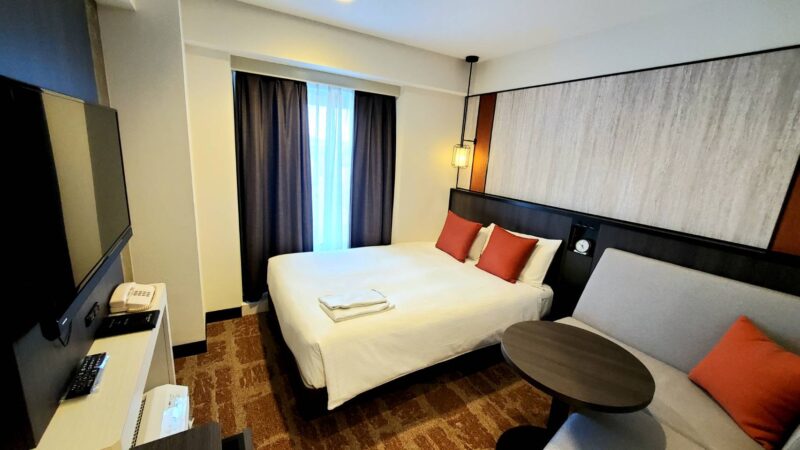 Hotel JAL City Toyama
See Details
Toyama1-4-1,Takara-machi,Toyama City,Toyama
Conveniently located just a 3-minute walk from Toyama Station, the hotel offers easy access to commercial facilities. The interior of the hotel is decorated throughout with a design that is uniquely Toyama Prefecture; Café Contrail on the first floor offers breakfast dishes using eggs laid by cage-free chickens from Oyabe City, Toyama Prefecture, and lettuce grown hydroponically in Funabashi Village, Toyama Prefecture, using high-quality water from Toyama Prefecture.
The Matsukawa River, known as the old Jinzu River, runs through the center of Toyama City and is crowded with cherry blossom-viewing visitors in the spring. It is also said to be the birthplace of trout sushi, a specialty of Toyama Prefecture. Even today, there are many trout sushi restaurants in the Matsukawa area, and each restaurant uses a different cooking method for the rice and the strength of the vinegar. Hotel JAL City Toyama offers a "trout sushi comparison set" where you can compare trout sushi from the restaurants that are members of the trout sushi cooperative. You can enjoy the different tastes of each restaurant.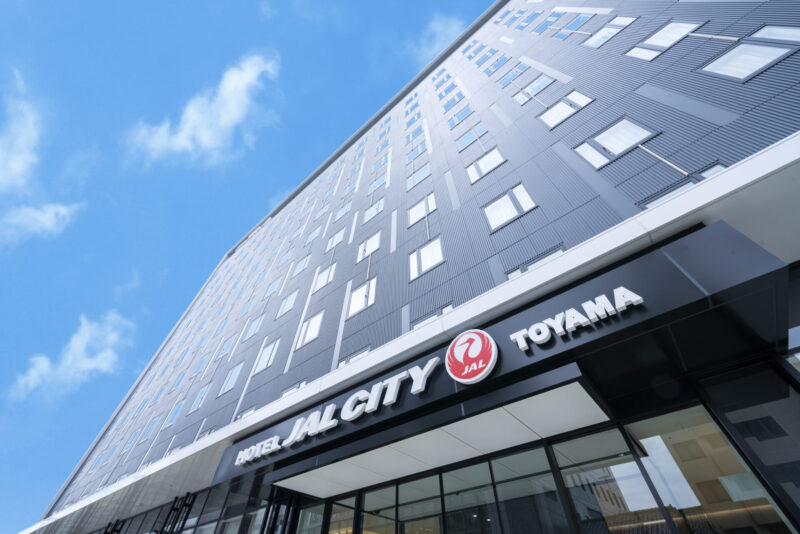 Sakura Quality Certified Facilities
ESG Practice 3
Karuizawa Prince Hotel West
See Details
Nagano1016-87 Karuizawa, Karuizawa-cho, Kitasaku-gun, Nagano, Japan
Prince Grand Resort Karuizawa, located on the south side of JR Karuizawa Station, offers a diverse resort lifestyle with four hotels (717 rooms), eight golf courses (162 holes), ski resorts, wedding halls, shopping malls, and various activities. The West Tower will be completed in 2020 with the construction of a new restaurant building. The West will have a new restaurant building in 2020 and a new guest room building and hot spring building in 2021, and will serve as a hotel with MICE functions, as a stay base for families and three generations of guests, and as a work vacation base with both business and vacation functions.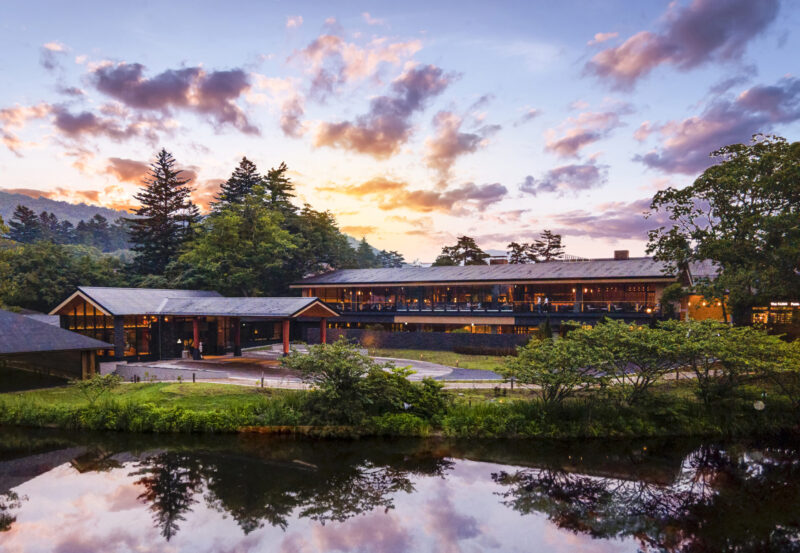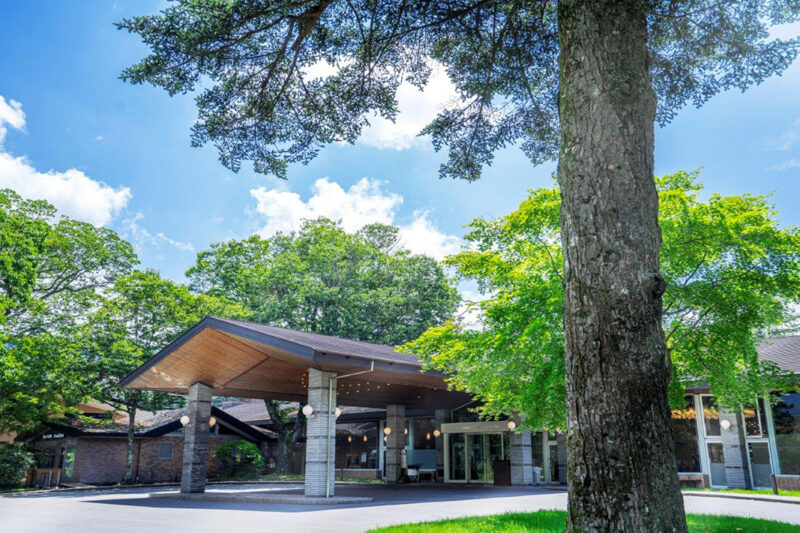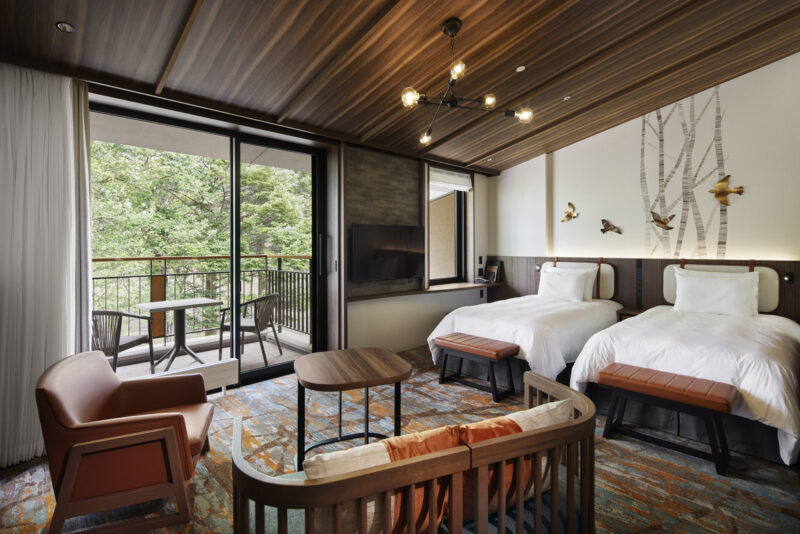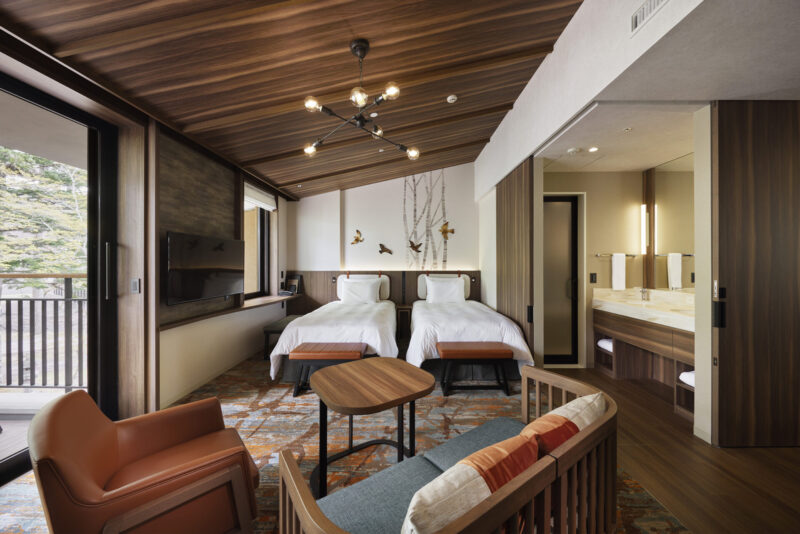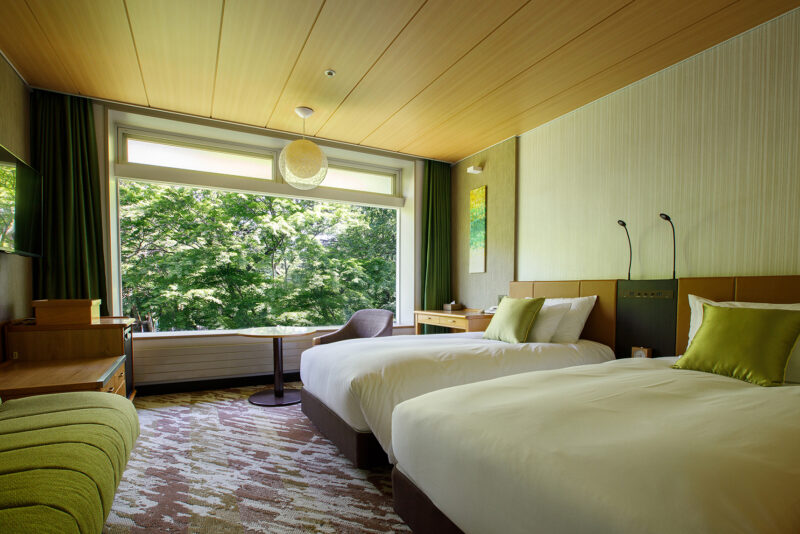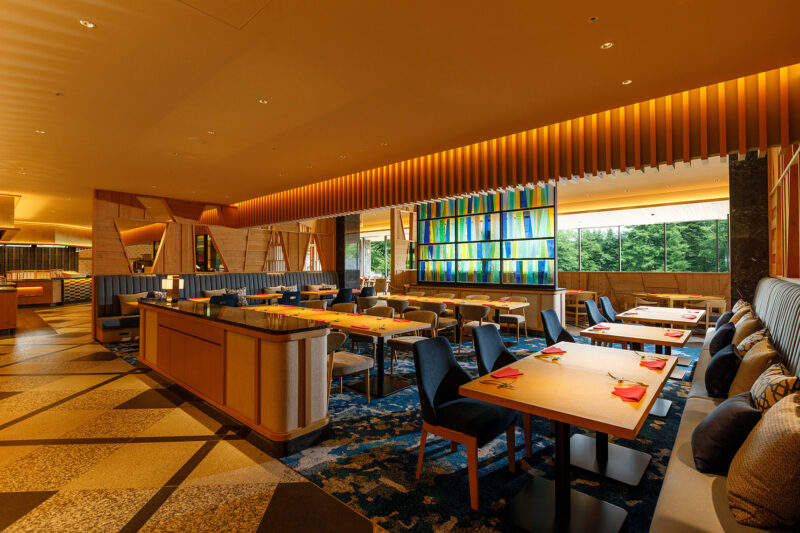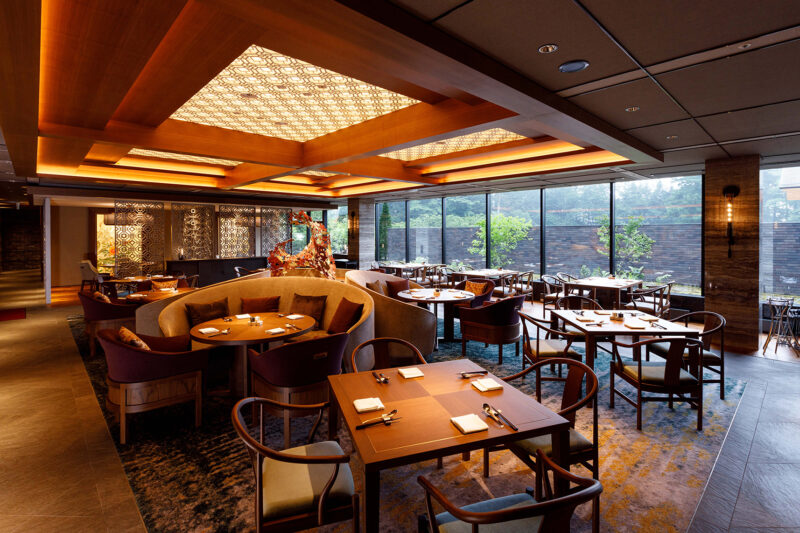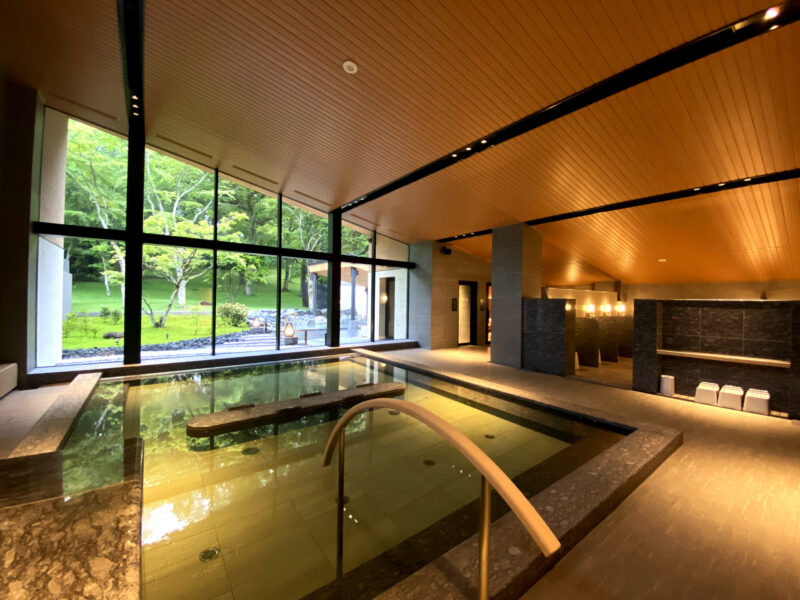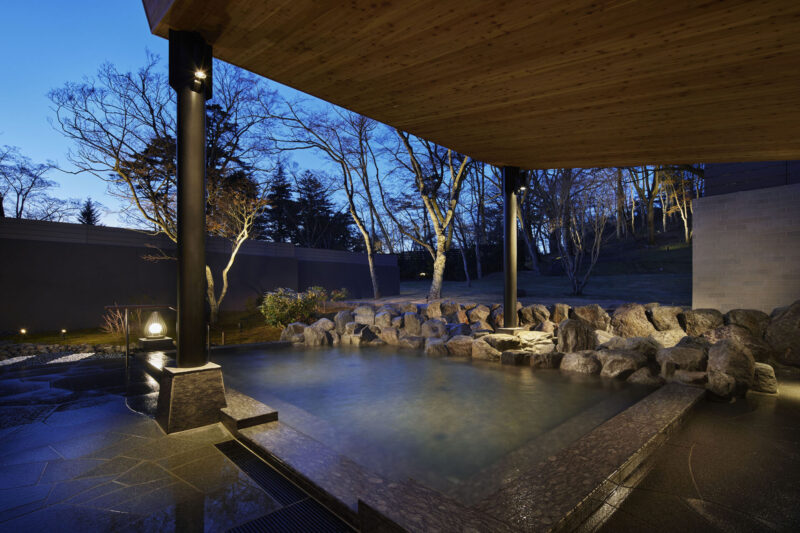 Sakura Quality Certified Facilities
ESG Practice 3
SAPPORO PRINCE HOTEL
See Details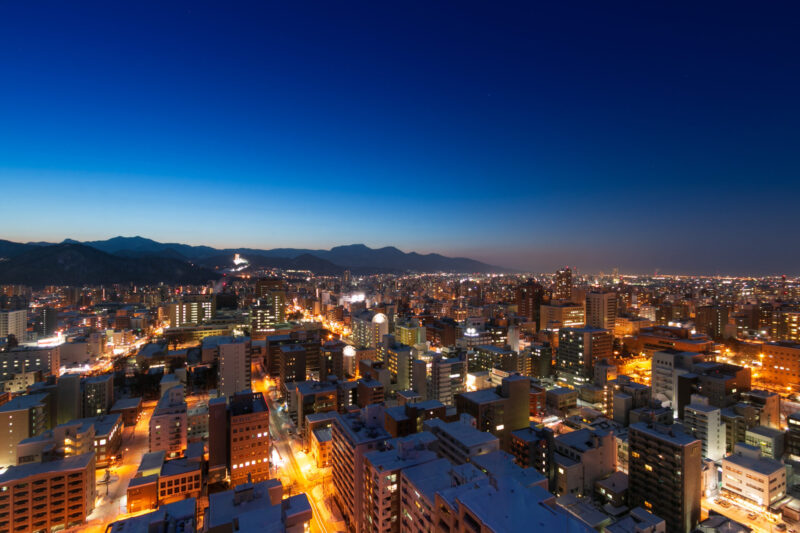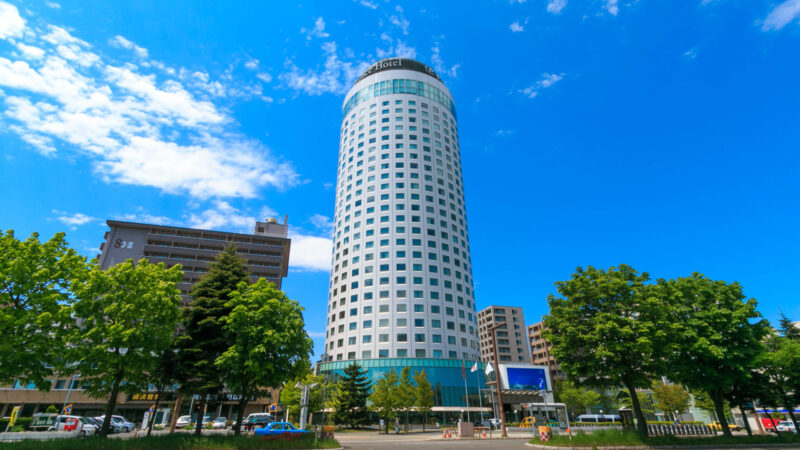 Sakura Quality Certified Facilities
ESG Practice 3
Grand Prince Hotel Hiroshima
See Details
Hiroshima23-1, Moto Ujina-cho, Minami-ku, Hiroshima City, Hiroshima Prefecture
Located next to Moto Ujina Park on Hiroshima Bay, surrounded by the Seto Inland Sea National Park, the hotel offers different views of the Seto Inland Sea and the nightscape of Hiroshima City, taking advantage of the triangular pillar design. The hotel has hot spring and spa facilities for guests to relax and unwind. In addition, for sightseeing to Miyajima, Etajima, etc., direct access from the pier in front of the hotel is available from the sea.
The hotel sells accommodation plans that offer special privileges for various activities on Miyajima Island, where Itsukushima Shrine is registered as a World Heritage site, and provides information on sightseeing facilities in the surrounding area on its website. In terms of community support activities, the hotel participates in the "Moto-Ujina Clean Campaign" organized by the Minami Ward Office of Hiroshima City, provides yogurt in original paper container packages in cooperation with local companies, and offers spa treatments with original palm oil blended with essential oil extracted from the peel of lemons grown in the Setouchi area (Osakigamijima Island, Hiroshima). The hotel also offers original palm spa treatments.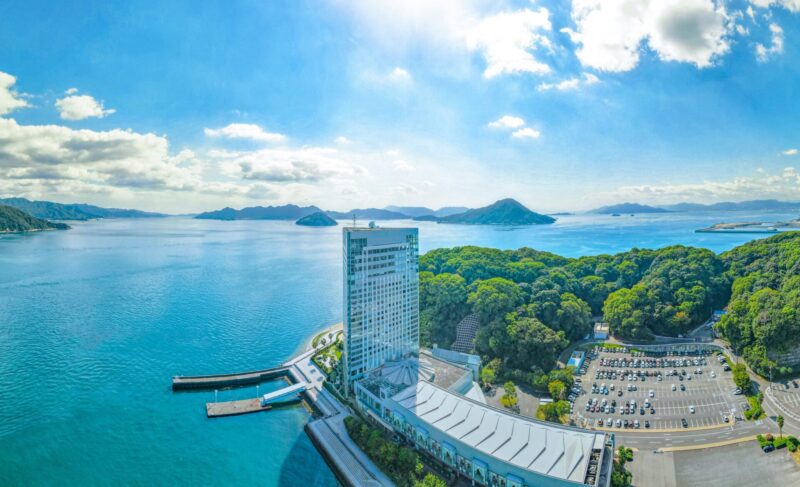 Sakura Quality Certified Facilities
ESG Practice 5
KAMIKOCHI IMPERIAL HOTEL
See Details
Nagano4468 Azumi-Kamikochi, Matsumoto City,Nagano Prefecture
Opened in 1933 as Japan's first full-fledged resort hotel in Kamikochi, located in the Chubu-Sangaku National Park. It is well known as a classic hotel in harmony with nature, and its dynamic view of the Hotaka mountain range is a major attraction.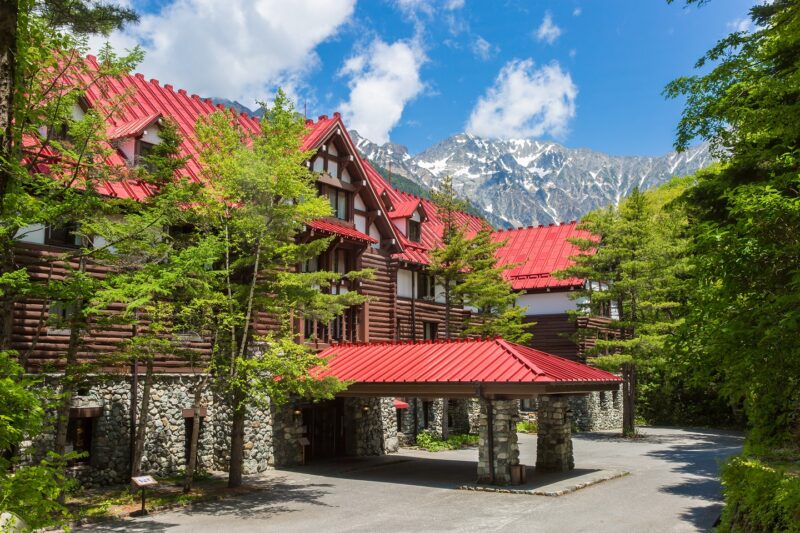 Sakura Quality Certified Facilities
ESG Practice 5
IMPERIAL HOTEL, OSAKA
See Details
Osaka1-8-50 Tenmabashi, Kita-ku, Osaka City,Osaka
The Imperial Hotel Osaka opened on March 15, 1996 in Osaka, the "City of Water". The hotel is surrounded by some of Japan's most famous cherry blossom viewing spots and a rich river flow, allowing guests to enjoy a relaxing and peaceful stay while being located so close to the heart of the city.
The exhibition and plans will be created to help boost the Tenjin Festival (in front of the Corona Disaster, under consideration for this fiscal year).
Installation of welcoming dolls (tangible folk cultural property of Osaka Prefecture), holding Tenjin Festival photo contest to promote the festival's appeal, and participation in the boat procession to help boost the festival.
As a hotel located in the neighborhood of Hanjotei, hold "Imperial Hotel Yose" and "Imperial Hotel's Rakugo Pavilion" as Yose events to promote rakugo culture.
Active participation in community contribution activities as a member of Osaka East Rotary, Otemae Rotary, Tenjinbashi Lions, and Osaka Junior Chamber of Commerce.
Participated in the Osaka Chamber of Commerce and Industry's "Naniwa Nandemo Osaka Test" as a group (corporate participation).
The purpose of this test is to foster local love and pride (civic pride) in Osaka by rediscovering Osaka's history and culture.
In cooperation with the Osaka Convention and Tourism Bureau, a project to support foreign students working in Japan, "Industry-government-academia collaboration: Pair Internships for the Betterment of the Three Sectors" is underway.
https://team.expo2025.or.jp/ja/challenge/759
Charity Concert" to raise funds through the Sankei Shimbun Welfare and Culture Foundation.
Cherry Blossom Photo Contest" was held in front of the Corona Disaster Area to promote the charm of cherry blossoms.
Santa Claus Welcome Ceremony" created together with nearby kindergartens and high schools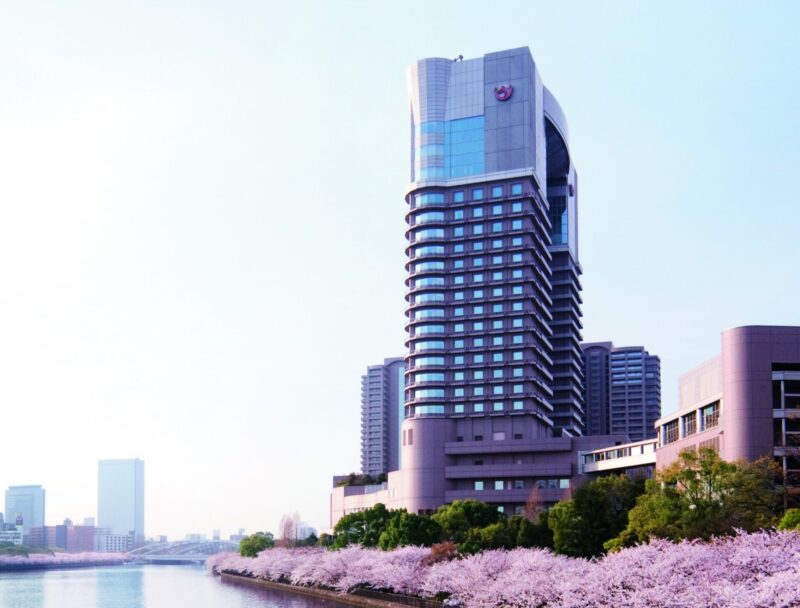 Sakura Quality Certified Facilities
ESG Practice 5
IMPERIAL HOTEL, TOKYO
See Details
Tokyo1-1-1 Uchisaiwai-cho, Chiyoda-ku, Tokyo
The Imperial Hotel was established in 1890 in Hibiya, Tokyo, as a guesthouse to entertain distinguished guests from abroad, and we are sincerely committed to providing each and every one of our guests with the hospitality that we have cultivated over our century-long history.
Hibiya has been the center of diplomacy and modernization, as symbolized by the Rokumeikan Hall during the Meiji period, and has developed into one of Japan's leading business districts as well as a source of entertainment such as movies, musicals, and plays. The Imperial Hotel is located in Hibiya, close to the shopping and theater areas of Ginza and Marunouchi, and with easy access to the Tokyo International Forum and government offices.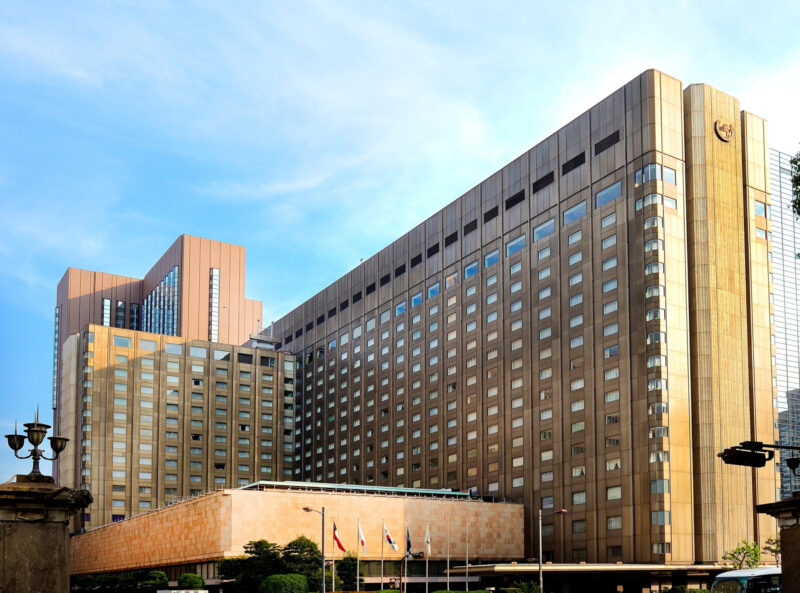 Sakura Quality Certified Facilities
ESG Practice 4
The Okura Tokyo
See Details
Tokyo2-10-4 Toranomon, Minato-ku, Tokyo
The Okura Tokyo is a "Japanese Hotel".
We want to create a uniquely Japanese hotel with the prestige and comfort of a world-class hotel.
In 1962, Hotel Okura was opened with this strong desire as its starting point.
The Okura Tokyo, which will make a new start in 2019, consists of two brands: the quiet and elegant "Okura Heritage" and the urban hotel "Okura Prestige.
All have in common the pursuit of elegance and "Japanese beauty,
and the "Japanese spirit" of meticulous care for each and every guest.
We welcome you with what we consider to be Japaneseness.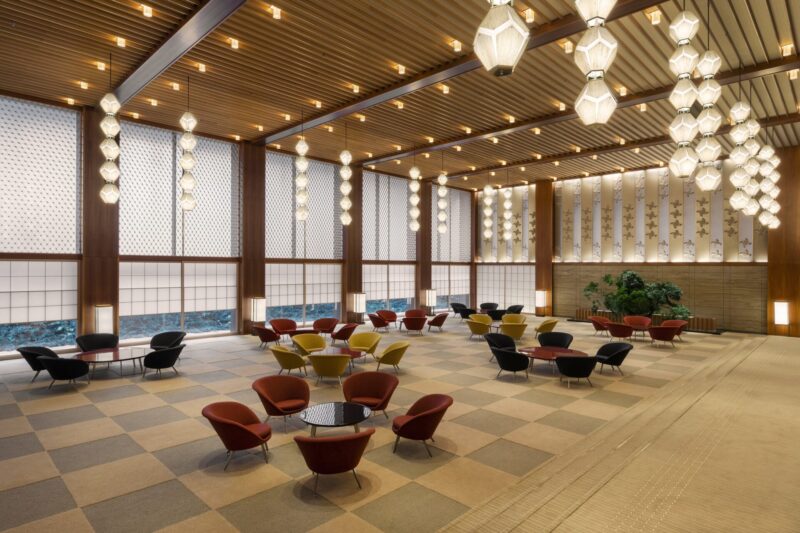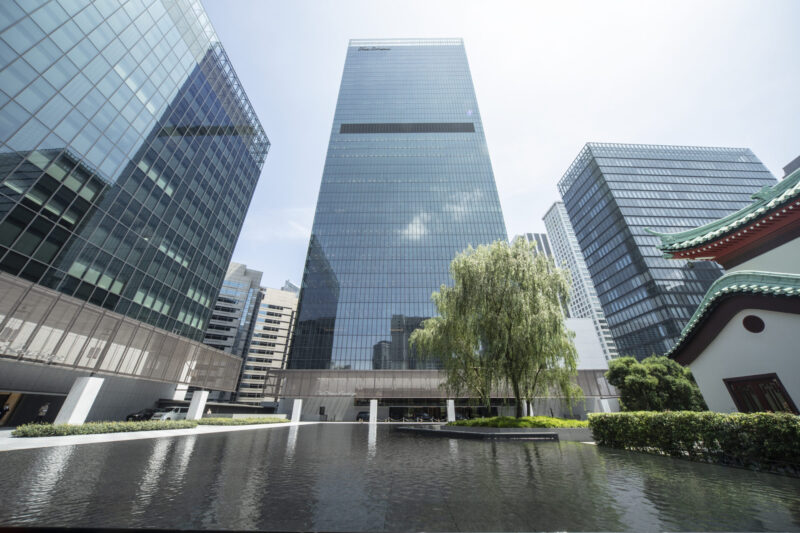 Grand Nikko Tokyo Daiba
See Details
Tokyo2-6-1, Odaiba, Minato-ku,Tokyo
The hotel is conveniently located near the city center and the airport, yet it faces the ocean, offering a different kind of Tokyo experience with views of the Rainbow Bridge, Tokyo Tower, skyscrapers, and Tokyo Bay from the restaurant and guest rooms.
Odaiba is a sightseeing area full of fun entertainment facilities for active play and spectacular oceanfront spots. The history of Odaiba dates back to the end of the Edo period, when the Edo Shogunate, feeling threatened by the arrival of Perry, built six platforms (gun emplacements). The third and sixth platforms have been preserved as a park, while the sixth has been preserved at sea as an academically valuable historic site rich in nature. The Statue of Liberty was installed in Paris from 1998 to November 1999 to commemorate the "French Year in Japan," and was the first statue to leave Paris and cross the sea to be exhibited overseas. After that, a replica of the statue was made in Paris with the approval of the City of Paris and installed again.